You are here:
The Gifts for Good Guide
Join our global sisterhood in shopping with purpose with our Gifts for Good Guide!
Discover an amazing selection of present ideas for your loved ones (or yourself!) that make a true difference to women survivors of war.
Feel good this festive season with thoughtful, quality gifts that give back!
Charlotte Tilbury
Invest in women's power with Charlotte Tilbury.
Discover the 11 icon-inspired, universally flattering shades of the Hot Lips 2 collection and help to change lives with a magical £1 million pledge to our work with women survivors of war. Or, add some extra sparkle to your festive season with Charlotte Tilbury's magical iconic Holiday Stocking, with £15 from each Stocking (RRP: £25) sold online raising funds for the women we serve.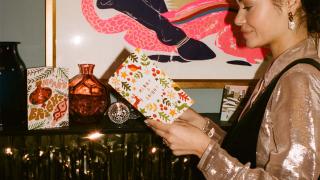 Papier
We are thrilled that the chic stationery brand Papier will generously donate 5p from every holiday card sold to help women survivors of war rebuild their lives. Whether you're sending an illustrated set or personalising an individual card for someone special, send some love and share the festive cheer with Papier.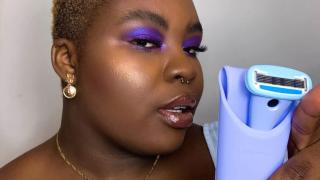 Estrid
Estrid is a razor-subscription brand with gender equality at its heart. Available in an array of colours, this vegan and cruelty-free gift is the perfect stocking filler this festive season. Plus, with 1% of all sales being donated to our work with women survivors of war, every purchase makes a difference.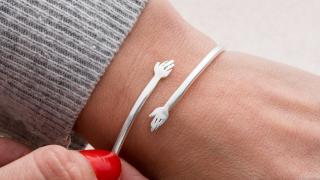 Posh Totty
This year, discover the Share A Hug collection from our long-time supporter Posh Totty. With each necklace, bangle, or ring you purchase, vital funds are donated to our work in war torn countries. You can even add an extra special touch by personalising selected pieces to include a message of sisterhood and support!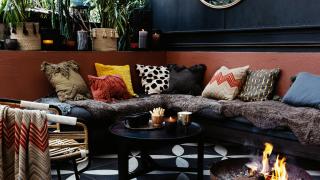 AMARA
Cosy up inside this season with AMARA, the destination for luxury homeware. We are delighted that 15% of profits from every Global Explorer collection purchase is donated to our work. So, you can enjoy bold, artisanal fabrics while knowing your purchase is helping to invest in women's power and create a ripple effect of change.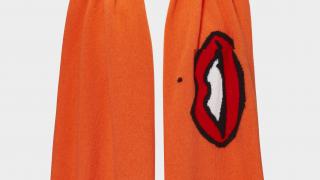 Winser London
Looking for the perfect additions to your winter wardrobe? Discover the Gillian Anderson for Winser London's crew neck cashmere blend jumper and scarf. 20% of net sales proceeds will be donated to our work supporting women who live in the world's most dangerous places. 
Keds
Help women survivors of war get back on their feet with Keds.
Through donating 100% of RRP from a limited-edition collection of sneakers, designed by Elizabeth Olwen and other female artists, Keds are pledging to raise up to £30,000 to support our life-changing work with resilient women. Choose your favourite style today and celebrate the strength of women coming together.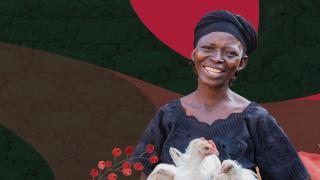 Gift of Sponsorship
This festive season, why not sponsor a sister on behalf of a loved one, helping a woman survivor of war rebuild her life – and changing two lives at the same time.
As an added token of appreciation, we will also send the first 20 people to give the festive gift of sponsorship a ½ pint Christmas Biscuits mug kindly donated by our friends at Emma Bridgewater – just a small thank you for your huge impact.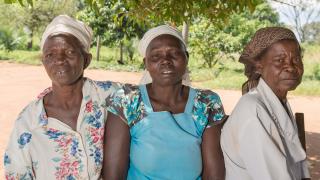 Worldwide, 1 in 3 women worldwide has experienced physical and/or sexual violence in their lifetime. This number hasn't changed in 10 years.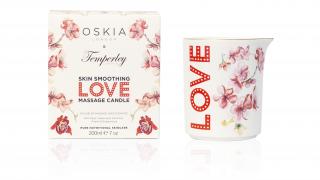 OSKIA and Temperley London have come together to help celebrate some love and joy with a 'LOVE' Massage Candle in aid of women survivors of war. Learn more about what the collaboration means to our Ambassador Alice Temperley and OSKIA founder Georgie Cleeve.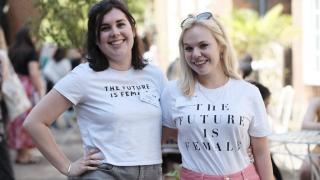 Inspired by our Stronger Women, Stronger Nations programme for women survivors of war, the Power Up Club is a space for committed supporters to come together, develop their knowledge and skills, and drive the changes they want to see in the world.