You are here:
Support women and celebrate love with Alice Temperley and Georgie Cleeve
We caught up with our Ambassador Alice Temperley MBE, founder of Temperley London and Georgie Cleeve, founder of OSKIA about the recently launched 'LOVE' candle collaboration in aid of women survivors of war.
OSKIA and Temperley London have come together to help celebrate some love and joy this Autumn/Winter season with a
'LOVE' Massage Candle
inspired by Alice Temperley's 2021 bridal collection and OSKIA's Rose De Mai Skin Smoothing Candle. This exclusive, limited-edition candle makes an ideal gift for loved ones and 10% of the RRP is donated to Women for Women International.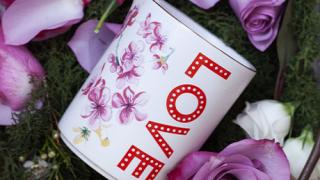 Discover what the collaboration means to Alice and Georgie
Q&A between Alice and Georgie
How did you decide to collaborate together?  
Alice: We came together as there was a mutual love of each others brands. Both Georgie and I have huge admiration and respect for Women for Women International and wanted to create something that our customers would love and in turn would support a charity whose work directly helps women who are forgotten - the survivors of conflicts and wars.
Georgie: I have always been a huge admirer of Alice and her iconic designs. Our desire to collaborate on something truly meaningful that would genuinely make a difference to women's lives really came out of the incredibly difficult year we've all had that had had such a deeper effect on others around the world. We realised that we could together creatively make something physical that could not only put a smile of people's faces with the candle itself but also help others less fortunate than ourselves.
We'd love to know more about the inspiration behind the LOVE candle and the limited-edition design. 
Alice: The design was inspired by our LOVE bridal collection - using elements like cherry blossom placed like our engineered patterns to adorn the candle and packaging. It has a wonderful, heady bespoke scent. It is so clever that you can pour the melted oil directly onto the skin for the most relaxing massage.
What does it mean to you that a percentage of the LOVE candle will go on to support some of the world's most marginalised women? 
Alice: It makes me very proud to be able to support Women for Women International and the amazing work they do. Spreading the love to the people who need it the most.
Georgie: We've had a relationship with Women for Women International for a number of years having supported them through our annual Bright Friday charitable event, so we already knew what a major impact their work achieves. What I love more than anything is the relationship and bond that grows between the individual women enrolled in the programme and the sponsors. It is a true support system, a true sisterhood and emphasises the strength and resilience of all women around the world. Women for Women International is a truly unique, inspirational charity, where you can see the tangible difference, it has made to women all over the world.
Alice, you've been a dedicated Women for Women International Ambassador for a few years now, is there anything in particular that made you want to support women survivors of war? 
Alice: The first time I learned about the charity it particularly resonated with me - being a woman, a mother, a daughter. My favourite part of the Stronger Women, Stronger Nations programme is the support networks and connections that women form with one another. The stories of resilience from the programme participants made me want to support Women for Women International. I personally sponsored Faryal from Afghanistan and Naime from Kosovo – it was so rewarding to me that I could provide support and form this incredible bond with sisters half-way across the world.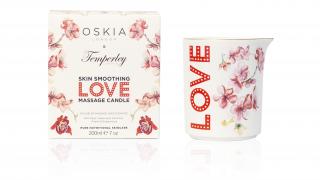 What's special about this product? 
Alice: It's a scented candle and a beauty treatment in one. There are so many amazing oils that are incredibly nourishing for the skin, and with the addition of the heady sandalwood it gives the candle an unexpected masculine edge.
Georgie: What I love most about this product is that it is created for both self-care, which is so very important for our own mental health and wellbeing, but also for the love and care of others. It is a perfect gift. The heady, enveloping perfume is inspired by our mutual love of roses and sandalwood – managing to evoke both the bygone English summers of our childhoods as well as something more sensuous and nurturing, while the beautiful natural waxes of beeswax, coconut and soy nourish skin to leave limbs smelling beautiful and feeling gloriously smooth.
You are both really successful entrepreneurs – like the women in our programmes - what does a typical day look like for you? 
Alice: A typical day... no day is the same... One day I might be with my design team fitting the new season and the next day sourcing new factories in Somerset and meeting local craftsmen who we can work with. On another day I might be shooting a campaign on location or l might lock myself away at home so I can sketch for the new collections.
Georgie: No one day is the same though my day always evolves around creativity - in my case in a lab testing out new ingredients or theories. However, each discovery or theory is different and creates different surprises. I do my best to avoid the mundane and the repetitive, but of course that's not always possible!
Tell us about a woman that inspires you, what does feminism mean to you?
Alice: My mother. She is the matriarch of the Temperley tribe and she is incredibly creative. She inspires me every day.
Georgie: For me feminism is a mentality and a way of life – an independence in thought, word and deed – an indestructible confidence in ourselves, a self-sufficiency in every sense of the word, from how we think, behave, live, our choices, our options, and the ability to support ourselves and our family.
Want to find out more?
Watch this video of Alice and Georgie discussing the collaboration and shopping with purpose.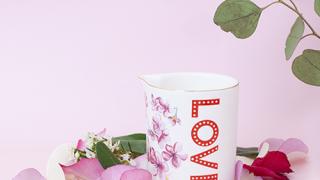 Tell us more about where we can buy this gorgeous product to help more women survivors of war rebuild their lives?
Alice: You can buy the candle on temperleylondon.com or in our stores in Somerset or London and of course oskiaskincare.com.
Georgie: Our Limited-edition LOVE Candle is available direct from oskiaskincare.com and temperleylondon.com, as well as OSKIA's retailers. Wherever you buy it from, we guarantee the same donation from every sale will go to Women for Women International.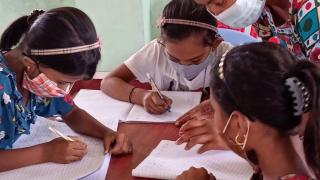 Through the Conflict Response Fund, we are embarking on a mission to reach women and adolescent girls in Northern Rakhine State, Myanmar. Learn more about our project objectives and how you can offer your support.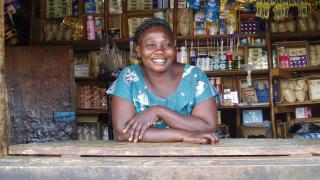 For millions of women in conflict-affected countries, starting a business is a necessity, not a choice. Our DRC team recently spoke to a number of women taking part in the training about how it has impacted their businesses and lives.