You are here:
Amina's Journey: One Woman's Story of Transformation
Amina's is just one of many stories of strength and resilience we heard in Bauchi State, northern Nigeria.
In 2018, we introduced our programme to serve marginalised women in the Bauchi State of northern Nigeria, helping women stand with each other to move forward and rebuild in the face of violence and poverty.
In Bauchi State, despite the Nigerian government's efforts, women and children continue to remain highly vulnerable in conflict situations. Widespread poverty remains a major challenge, provoking unemployment, malnutrition, illiteracy, low status for women, patriarchal norms and limited access to social and health services. Bauchi State is one of the most dangerous places in the world to be a mother, but women here have an average of eight children — often with no means to support them.
Despite these challenges, women in Bauchi State — like so many others we meet across the world — are resilient and hopeful, determined to defy the odds and work toward a better life. Amina was one of the women in this area enrolled in our programme.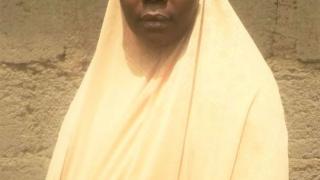 Amina's Story
Amina's story began with tragedy: married at 14, she and her husband were living with their five children when their village was raided.
The family scattered as armed men set fire to houses and started to shoot. Amina was forced to remain in hiding as her eldest son was shot multiple times in the chest.
Displaced, widowed, abandoned
Fortunately, he survived, and Amina and her family escaped to an internally displaced person camp to start a new life. 
But when her husband was killed tragically in a work accident, Amina was left on her own. She married again, but her new husband abandoned her after she became pregnant with her sixth child.
Unable to provide for herself and her children, Amina felt she had nowhere to turn. Then she learned of our programme, where she found the resources and networks of support she needed to rebuild her life. 
Having learned the vocational skill of poultry farming, Amina now uses her monthly stipend to fund her own thriving business.
She also took advantage of counselling and learned about stress management and how to balance work with caring for her family. 
'I can now take good care of myself and manage my household effectively', she says.
Amina sees her time with Women for Women International as a turning point in her life. She speaks passionately about the network of supportive women she met through the programme.
Today, Amina is looking ahead to the future with renewed hope and confidence.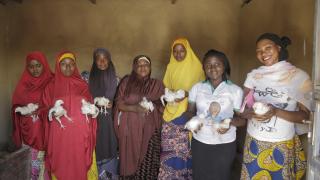 Helping more women to transform their lives
We are determined to expand further to help more women in northern Nigeria and beyond to rebuild their lives after conflict and violence.
With your support, we're helping many more women like Amina to turn the page and write the next chapter.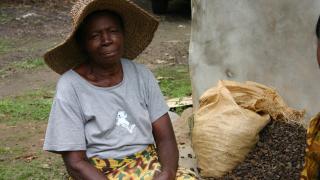 Women report average net daily earnings of $2.25 per day at graduation, compared to $0.35 at enrolment.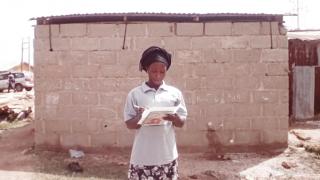 "I saw my husband dying. It was very painful to watch," shares Rose. She has lost her husband, her community, and her home to violent conflict, but nothing can stop Rose from rebuilding her life.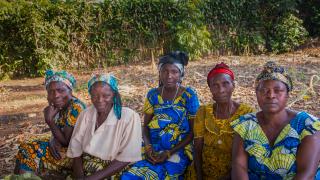 'It's not only the money but the way we gather together that has changed my life.' On International Friendship Day, women survivors of war share what friendship means to them.