You are here:
The Power of Friendship
On International Friendship Day, women survivors of war share what friendship means to them
Isolation is deadly – 
research shows
 that not only does it increase the risk of depression and mental health problems, but it is as damaging to our physical health as smoking.
You might think that for a woman who has experienced the horrors and brutality of war, who has lost her home and worries where her family's next meal will come from, loneliness and social isolation might be relatively minor concerns.
In fact, the women we serve say that feeling isolated and alone is one of the most devastating challenges they face.
Breaking down isolation
When they join our year-long programme, women are welcomed into a class of 25 peers where they can share experiences and build friendships. As well as providing practical and technical skills, training focuses on fostering trust, solidarity and teamwork.
After graduation, these women's groups continue to be a catalyst for change. Women work together to run businesses, save money, and stand up for their rights.
But most of all, they are a place for women to feel seen, heard, and accepted.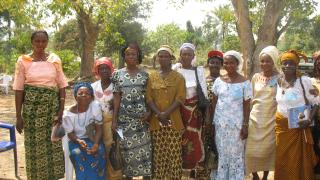 The secret ingredient for women's empowerment
When we ask women what they value most about our training programme, friendship, camaraderie, and mutual support are very common answers.
It's clear that at times of extreme crisis, human connections are vital to survival.
Friendship is an emotional lifeline, a practical support network, and a powerful force for positive change in some of the world's toughest places.
Read more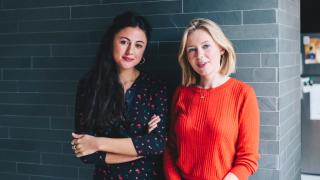 On the eve of the publication of Comfort Zones anthology which encourages 28 female writers to dig deep and write something brave and new, Kate Hamilton and Emily Ames, founders of Sonder & Tell have pulled together some of their favourite story collections – to read, and then to pass on.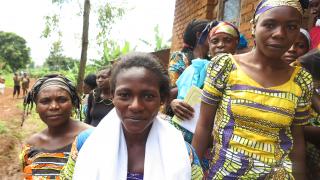 A marriage certificate might sound like just a piece of paper, but for marginalised women in eastern DRC, it's an important step towards greater security, self-reliance and securing rights.