You are here:
Virtual Car Boot Sale May 2021
Virtual Car Boot Sale
Saturday 15th May 2021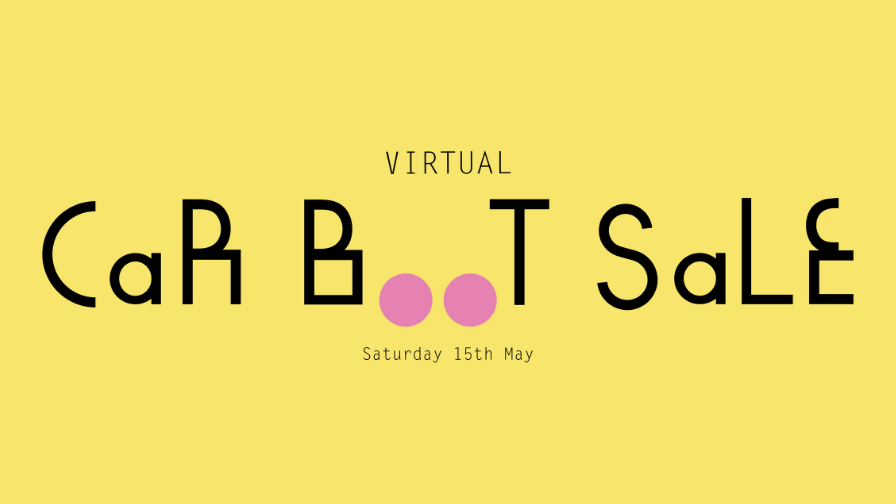 Following the success of our two Virtual Car Boot Sales last year, we are delighted to bring the all-day fashion extravaganza back today, Saturday 15th May! Last year's events raised over £170,000 at a time when women survivors of war need our support the most. We cannot wait to do it all again!
Hosted by Alex Eagle, join us as designers, style influencers, fashion icons and coveted brands delve into their wardrobes and collections in aid of Women for Women International. Born from the passion of our much-loved #SheInspiresMe Car Boot Sale, the virtual event brings you more amazing deals on designer items in the comfort of your own home. This is your chance to own a piece of fashion history.
How to shop:
The Virtual Car Boot Sale is an online luxury fashion, beauty and accessories sale, taking place today, Saturday 15th May 2021 11.00am - 6.30pm BST on the Virtual Car Boot Sale Givergy Site.
From 11am BST on Saturday 15th May visit the Virtual Car Boot Sale Givergy Site to browse, bid and shop for your favourite items. New 'boots' will go live for sale every 15 minutes (for 1 hour each!) throughout the day, meaning there is always something new and fabulous to catch your eye! See the schedule below to see when your favourite booters will be going live.
100% of the proceeds from the Virtual Car Boot Sale will go towards our work supporting women living in some of the world's most dangerous places. 
VIRTUAL CAR BOOT SALE Programme
Saturday 15th May 2021
11.00 ALEX EAGLE @eagletta
11.30 Alice Temperley @temperleylondon
11.45 Jasmine Hemsley @jasminehemsley
12.00 By Rotation @byrotationofficial
12.15 Maria Kastani @maria.kastani
12.30 THE OUTNET @theoutnet
12.45 Charlotte Tilbury Beauty @ctilburymakeup
13.00 Jimmy Choo @eagletta
13.15 111SKIN @111skin
13.30 BOUTIQUE 
1001 Stories
Alexandra Smet
Brides Do Good
By Malene Birger
Cherie Lunghi
Christian Louboutin
FRAME
Kitri
Laura Pradelska
Loewe
Mariah Idrissi
Onloan
Stylist
Sophie Turner
Zara Martin
13.45 Chinti & Parker @chintiandparker
14.00 Charlotte Olympia @charlotteolympia
14.15 The Yellow World @_theyellowworld_
14.30 Lisou @lisoulondon
14.45 Caramel @caramellondon
15.00 Keds @keds_europe
15.15 Mimma Viglezio @mimmav
15.30 Bell Hutley @bellhutley
15.45 London Candle Store @thelondoncandlestore
16.00 Rites @rites.co
16.15 Jane Carr @janecarr_official
16.30 Swarovski Foundation @swarovskifoundation
16.45 Bicester Village Collection @larocavillage
17.00 Deborah Brett @deborahbrett
17.15 Red Magazine @redmagazine
17.30 Winser London @winserlondon
17.45 LAST CHANCE TO BUY
18.30 SALE ENDS
Thank you to everyone who has generously donated pieces to support the Virtual Car Boot Sale:
1001 Stories, 111SKIN, A Piedi,  Abisola Omole, Aimee Croysdill, Aisling Bea, Alberta Ferretti, Alex Eagle, Alexandra Smet, Alice Temperley, Amelia Windsor, Anita Bhagwandas,  Augustinus Bader, Aurelia Mexico, Bell Hutley, Bettina Looney, Bicester Village Collection, Brides Do Good, Brigitta Spinocchia, By Malene Birger, By Rotation, Camilla Thurlow, Caramel, Charlotte Olympia, Charlotte Tilbury, Charlotte Tilbury Beauty, Cherie Lunghi, Chinti & Parker, Christian Dior, Christian Louboutin, Daisy Hoppen PR, Deborah Brett,  Ella Ringner, Eshita Kabra, Evie Henderson, Fornasetti, FRAME, Fruity Booty, Gillian Anderson, Hester Bly, Hikari Yokoyama, Hunza G,  Jane Carr, Jasmine Hemsley, Jenna Coleman, Jennifer Chamandi, Jenny Packham, Jimmy Choo, Josh Wood, Kate Moss, Katerina Makriyianni, Keds, Kitri Studio, Laetitia Rouget (Shoopy Studio), Laura Bailey, Laura Pradelska, Lisou, Loewe, Manolo Blahnik, Maria Kastani, Mariah Idrissi, Marte Frisnes Jewellery, Mary Katrantzou, Maryam Zamani, Mimma Viglezio, Mira Mikati, Oakley Court, Olivia von Halle, Onloan, Ouroborous Jewellery, Penny Goldstone, Pippa Lamb, Poppy Delevingne, Preen by Thornton Bregazzi, Rae Feather, Red Magazine, Rejina Pyo, Rites, Ruth Chapman, Rosa de la Cruz, Sandra Alexandra, Sarah Harris, Sarah Tomczak, Simone Rocha, Sophie Goodwin, Sophie Keegan, Sophie Turner, Stylist, Swarovski Foundation, Tara Zadeh, Temperley London, The London Candle Store, THE OUTNET, The Yellow World, Winser London, Wyse London, Yomi Adegoke, Zara Martin and Zoë Jordan.
As a guilt-free alternative to fast fashion this is the circular economy and sustainability at its best. 
Sprinkled through the fashion pieces up for grabs will be some amazing one-off experiences donated by celebrities, style icons and wellness experts!:⁠
1-1 30 minute Zoom call with Gillian Anderson
Colour, cut and finish with A-list stylist Josh Wood at his London Atelier
Beauty overhaul with award-winning beauty expert Anita Bhagwandas
An overnight retreat at the chic Oakley Court
1-1 consultation plus £300 of skincare products with founder of MZ Skin Dr Maryam Zamani
1-1 virtual consultation with a Team Tilbury Pro Artist along with a selection of Charlotte Tilbury makeup and skincare worth £500
The Virtual Car Boot Sale would not be possible without the support of our superstar committee:
Alex Eagle, Basma Khalifa, Eshita Kabra, Evie Henderson, Jasmine Hemsley, Maria Kastani and Mimma Viglezio. 
100% of the proceeds from the Virtual Car Boot Sale will go towards our work supporting women living in some of the world's most dangerous places.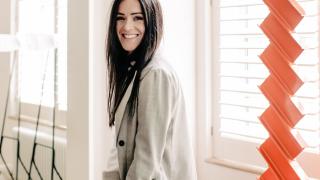 Meet our host
Alex Eagle is an Ambassador and trailblazer for Women for Women International. She has championed the Car Boot Sale from the beginning and is instrumental to the success of the event.
Alex is driven by a fascination for timeless objects and fashion that eschews trends, rather focusing on provenance and expertly crafted design. Honed by a career spanning magazines and fashion PR, Eagle's eye and passion for original and masterfully made items has created the distinctive ethos of the Alex Eagle Studio.
Why now?
"We invite you to join forces with us to help women living in some of the world's most dangerous places, women suffering greatly from poverty, inequality and abuse. We were deeply disappointed not to be able to hold our annual Car Boot Sale last year, but your response to the two virtual sales we held in its place raised our spirits. We were bowled over by your generosity. Funds raised enable us to support women survivors of conflict and war, helping them to rebuild their lives, learn skills, support themselves and take leadership in their communities. This next sale is very special indeed, we have asked our friends, celebrities and influencers to make a sacrifice and donate just one very treasured item. Laura Bailey rose to the challenge and has already gifted a beloved Chanel coat."