You are here:
#SheInspiresMe Auction 2018
#SheInspiresMe Auction 2018
The #SheInspiresMe Auction is not your typical charity auction.
From 29th October - 19th November, Women for Women International held its inaugural #SheInspiresMe Auction, culminating in a VIP invite only reception hosted by Sotheby's on Monday 19th November.
Bringing together a variety of carefully curated lots, guests were able to bid on truly innovative experiences or bespoke pieces that simply cannot be found anywhere else. Covering art, fashion, film, music, travel and more, the items on offer were unique and exclusive.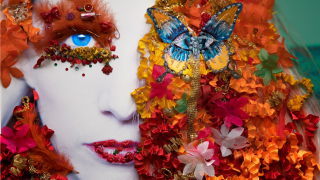 Be Adored & Adorned
subtitle:
Join artists Harvey Bertram Brown and David Scheinmann for a unique meta-portrait experience. This lot includes an exquisite lunch in the artists' East London studio, prepared by a celebrated chef.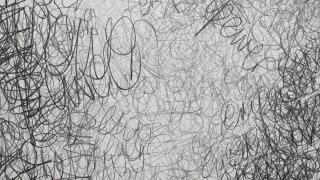 Renowned artist Barnaby Barford, has created a unique piece for this auction. Inspired by the work of Women for Women International, the piece features a word drawing of the word 'empower'.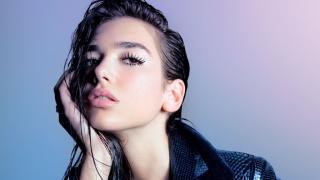 Join the elite music crowd at a secret gig in London on the 20th of December, where Dua Lipa and others will perform their top hits. After the concert, you and a friend will be invited backstage to meet Dua and other chart-topping music artists who will also be performing on the night.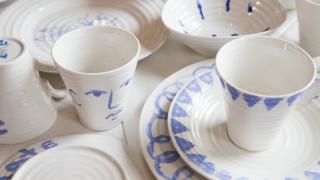 The Conran family have created a hand painted dinner set for one lucky bidder. Each item in this set is completely unique and has been designed exclusively for this auction.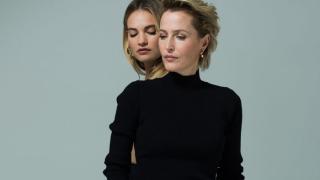 Bafta-award nominated Gillian Anderson is inviting one fortunate bidder and three of their friends to watch her in Ivo van Hove's new stage adaptation of the 1950 film All About Eve. As Gillian's guest, you will be given the best seats in the house and after the show Gillian will invite you to join her and the rest of the stellar cast backstage for celebrations.
Join the A-list on the Red Carpet and be amongst the first to experience the 25th instalment of the iconic Bond Films. This lot also includes signed Tom Ford sunglasses worn by Daniel Craig in Bond film, Spectre.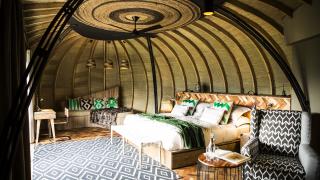 Luxury Rwandan Safari
subtitle:
Seven nights of travel with a difference, carefully curated by Journeys by Design. This includes a stay in the beautiful new lodge, Magashi as well as a trip to Women for Women International's Urugo Women's Opportunity Centre.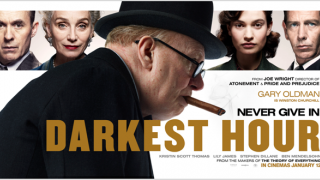 A private tour of the Churchill war rooms with award-winning author and co-producer of Darkest Hour, Anthony McCarten. On a later date, you and one other will have the rare chance to tour Ditchley Park, the idyllic country house and estate that Churchill used as a secret base during the early years of World War II.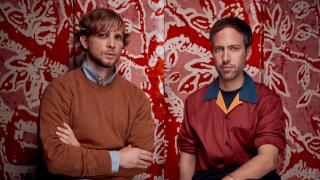 Join the fashion elite and enjoy the ultimate catwalk experience. The winning bidder will receive two tickets to a Peter Pilotto fashion show, exclusive backstage access and the opportunity to meet Peter Pilotto and Christopher De Vos, the dynamic design duo behind Princess Eugenie's stunning wedding gown.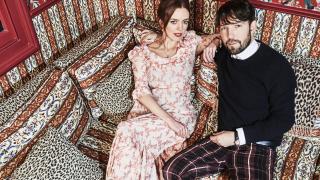 Make Over Your Home
subtitle:
A private 4-hour design consultation with co-founders of House of Hackney, Frieda Gormley and Javvy M. Royle. This lot includes bespoke House of Hackney items.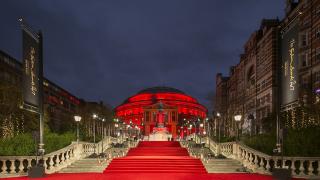 Private box for two with tickets to the most prestigious and exclusive night in British fashion, The Fashion Awards 2018. The epitome of luxury, Atelier Swarovski will ensure that you are beautifully adorned for the red carpet, ready to celebrate the outstanding contributions of the industry's biggest stars.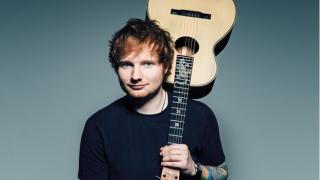 Ed Sheeran is offering one lucky bidder the chance to take home a brand new, signature edition Martin & Co guitar. The perfect gift for Ed Sheeran fans and aspiring musicians alike, the instrument will be autographed by the artist and comes with a Martin & Co gig bag. Also included will be a personalised commemorative Ed Sheeran plaque.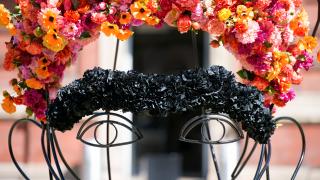 A stunning homage to the iconic Frida Kahlo, this interactive sculpture stands at over 2 metres tall and features Philippa Craddock's masterful floristry and a striking minimalist model by metal artist Jacob Hausburg. It was designed exclusively for the V&A exhibition 'Frida Kahlo: Making Herself Up'.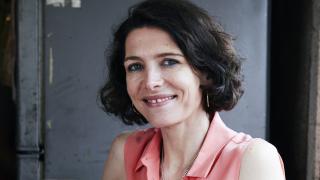 Your own private masterclass and dining experience for up to 6 guests hosted by Thomasina Miers, co-founder of Mexican restaurants Wahaca. Lot includes dinner at Murano and Ottolenghi and private afternoon tea with Benjamina Ebuehi.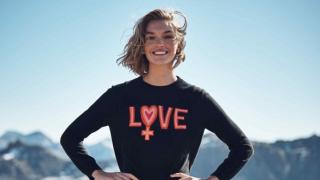 A private, guided photoshoot with renowned photographer Amelia Troubridge and supermodel Arizona Muse. Arizona will draw on her wealth of experience to give you a masterclass in modelling and personalised tips and techniques on how to look good in front of the camera.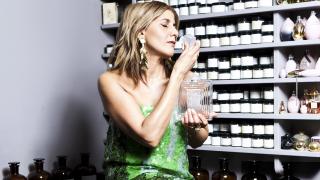 Perfumer to the stars, Azzi Glasser is on hand to carefully create your bespoke scent. Azzi has previously created one of a kind perfumes for the likes of Orlando Bloom and Kylie Minogue.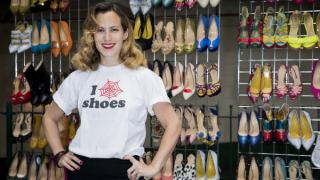 Fashion Ambassadors
subtitle:
Women for Women International ambassadors and incredible fashion designers Mary Katrantzou, Alice Temperley and Charlotte Olympia are joining forces to replenish and revive the wardrobe of one fortunate bidder.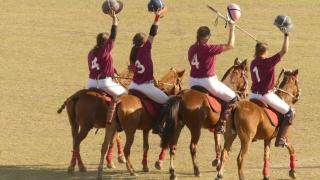 Experience a phenomenal trip to Manipur in northeast India, the birthplace of polo, to watch the game as it was originally conceived.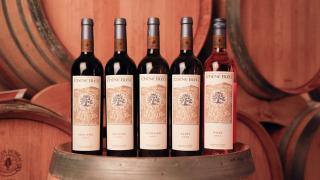 A wine experience that traverses two cities, beginning in London and ending in Provence.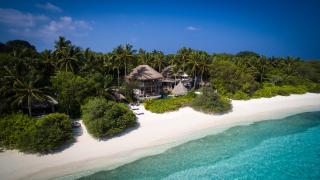 Spend five nights with four of your friends or family in one of the world's finest and most exclusive eco-friendly resorts. Choose between the ultra-luxurious Soneva Kiri in Thailand or the heavenly Soneva Fushi in the Maldives
ACKNOWLEDGMENTS
We are so grateful for the support of all our generous collaborators and committee members including:
Alice Temperley MBE, Amelia Troubridge, Angela Hartnett MBE, Anthony McCarten, Antonia Deeson, Arizona Muse, Azadeh Ghotbi, Azzi Glasser, Babylonstoren, Baglioni Hotel, Barbara Broccoli OBE, Barnaby Barford, Belma Gaudio, Ben Mawson, Benjamina Ebuehi, Camilla Kerslake, Charlotte Olympia, Charlotte Tilbury MBE, Chêne Bleu, Cherie Lunghi, Dame Helen Mirren, Dame Pippa Harris, David Gill Gallery, David Scheinmann, Deborah David, Deborah Maxwell Chande, Dua Lipa, Ed Sheeran MBE, Emilie Holmes, Emma Horne Travel, EON Productions, Escada, Federica Fanari, Frieda Gormley, Gillian Anderson, Glenburn Penthouse and Tea Estate, Good & Proper Tea, Harvey Bertram Brown, House of Hackney, Isabelle Paagman, Jasmine Hemsley, Javvy M Royle, Journeys by Design, Kim Whyte, L.K.Bennett, Lady Alison Deighton, Lady Penelope Holmes, Lifestyle Capital Partners, Maria Kastani, Mary Katrantzou, Michelle Yue, Monica Vinader, MR PORTER, Narmina Marandi, Neal Street Productions, Neil Granger, NET-A-PORTER, Nick Mason, Nina Moaddel, Olwyn Foundation, Peter Pilotto, Philippa Craddock, Pol Roger, Portmeirion, Red Rooster, Richard Ward, Samantha Rowe-Beddoe, Soneva, Sotheby's, Stephanie Jakubiak, Susanne Grieshaber, Swarovski, Tamar Arnon, Temperley London, Tequila Enemigo, The Conran Family, The Ditchley Foundation, The V&A, Thomasina Miers, Tikli Bottom, Tracy Gardner, Warner Music Group, Wilderness Safaris, Yotam Ottolenghi, Zara Martin