You are here:
Virtual Q&A with Afghan Activist and Author Dr. Homeira Qaderi
Virtual Q&A with Author and Activist Dr. Homeira Qaderi
Thank you for joining our inspiring virtual event with Dr. Qaderi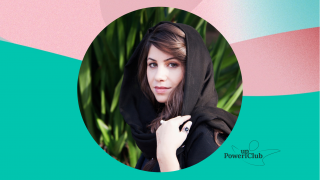 About Dr. Homeira Qaderi, Ph.D.
Dr. Qaderi is an Afghan writer, activist, and educator. Before leaving Afghanistan, Dr. Qaderi taught at Gharjistan University, in Kabul, and worked in two different Afghan government administrations. She received her Ph.D. in Persian literature from Jawaharlal Nehru University, in India. As a life-long activist and a staunch defender of women's rights, Dr. Qaderi was awarded the Malalai Medal—Afghanistan's highest civilian honor—for exceptional bravery by the President of Afghanistan.
Her first book in English translation, Dancing in the Mosque: An Afghan Mother's Letter to Her Son (Harper, 2020), was excerpted by the New York Times and chosen by Kirkus Reviews as one of the best nonfiction books of 2020.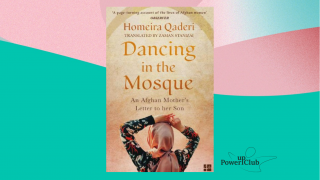 Dancing in the Mosque: An Afghan Mother's Letter to her Son
Hailed by the Observer as 'a page-turning account of the lives of Afghan women', Dr. Qaderi's remarkable story is one of strength, resilience and power. Though her story is her own, it is also one that is shared with millions of Afghan women who are refusing to give up hope in the face of immense suffering and repression under the de-facto government. It can be purchased online at Amazon, Waterstones or any other book retailer. If you are using Amazon, make sure to use Amazon Smile and choose Women for Women International as your selected charity.