You are here:
Power To Change campaign page
Taking the next #PowerToChange steps
Connect with a global community and keep the momentum going!
We've been taught to accept injustice. We've seen women around the world stripped of their rights and livelihoods and girls suffer without access to education and health resources. And with our world turned upside down over the past year, it's even more important to imagine a future where every woman can seize her inherent power. Enough is enough. There's a rising movement that will create change, and you are at the centre.
You've signed the #PowerToChange commitment. Here are some next steps in using your power.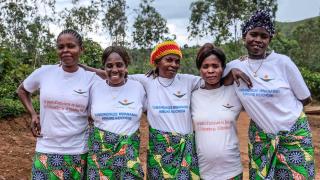 I will use my power to educate myself.
I know that knowledge is power.
I will seek out women's voices around the world and listen to them to learn how they face sexism and use their power – and to understand how I can use mine to support other women.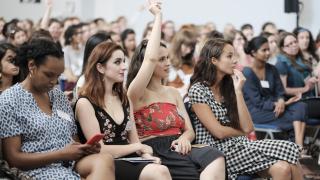 I will use my power to connect with my community.
Even from afar, by connecting with people who use their power to support women, I can gain insight on how I can connect with and help women all over the world as part of a global community.
Attending events (even virtually) and having conversations within digital communities is a step towards joining a global support network.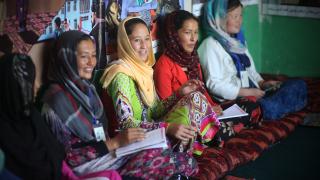 I will use my power to support women.
Besides sharing my power to grow our collective ability to create change, I can contribute to organisations that support women's power to rebuild our lives and our world.
By supporting other women, from all backgrounds, I can create a powerful ripple effect.
More ways to get involved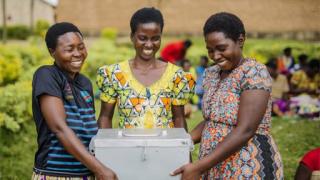 By fundraising for Women for Women International, you can make a real difference for women survivors of war. Your efforts will help women in our programmes to rebuild their lives and inspire hope for the future.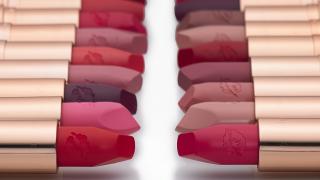 By choosing these products, partners and ways to shop, you can change the lives of women survivors of war today!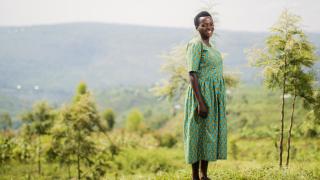 subtitle: BEYOND THE HEADLINES OF THE CORONAVIRUS PANDEMIC
To instil a sense of hope during the Coronavirus pandemic, we are collating this hub of inspiring stories from members of our global sisterhood.