You are here:
Now and the Future Gender Equality, Peace and Security in a COVID-19 World Nigeria
Now and the Future
Gender Equality, Peace and Security in a COVID-19 World
Now and the Future - Pandemics and Crisis: Gender Equality, Peace and Security in a COVID-19 World and Beyond has 22 partners and is based on consultation with over 200 organisations in 10 countries.
It consists of a multi-country report and country specific reports which provide an important body of evidence that the international community and governments can use to develop short and long-term programmes that address the impact of COVID-19, future global pandemics and crises, gender inequality, peace and security.
Women for Women International is proud to be one of the partners who participated in the research, sharing findings from Nigeria and Afghanistan.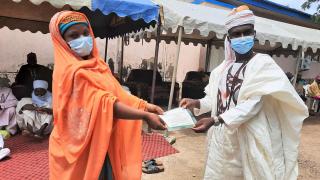 Now and the Future - Nigeria
Women Advocates Research and Documentation Center (WARDC) and Women for Women International, with the support of Gender Action for Peace and Security (GAPS) and funding from United Nations (UN) Women and the UK government, undertook research in Nigeria on the impacts of COVID-19 and responses to the pandemic on gender equality, peace and security. 
Learn more about our Policy and Advocacy Work
Drawing from our Agenda for Action, insights and experiences, this briefing highlights how the existing, long-term challenges we face as a global community are exacerbated in times of crisis – and, as with all crises, the impacts of COVID-19 are deeply gendered.
Conflict both exacerbates and creates barriers to women's empowerment. Yet women are critical to creating change. It is vital that the international community effectively delivers on its commitments for women affected by conflict. This includes commitments under the Women, Peace and Security Framework.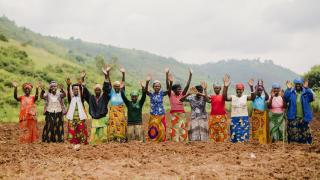 The UN Global Goals for Sustainable Development are a global call to end poverty, fight inequality and to ensure all people enjoy peace and prosperity by 2030.
The Goals are accompanied by the commitment to 'Leave No One Behind'. We are concerned that the Goals are currently failing the women we serve and that they are continuing to be left behind.