You are here:
Men's Engagement Programme
OUR WORK WITH MEN
Patriarchal systems disempower and discriminate against women. Too many men still believe that they are superior to women, and treat their wives, sisters and daughters as objects - to be owned and disposed of. In many societies, especially those affected by conflict, this behaviour is considered the norm. Husbands beat their wives, marry off their young daughters and disregard the opinions of women in their community.
With your support, we can change that.
Before joining the Men's Engagement Programme, Auta believed that women did not have the right to inherit property, so he named his brother as next of kin. Now he has learned that his wife can inherit property, land and possessions. Photo: Monilekan

"Knowing that I would be left with nothing if my husband passed away really hurt me. I was scared of what would happen, that we would be left with nothing. Now I feel much happier," shares Mercy, who graduated from the one-year programme. Photo: Monilekan

In Nigeria, 19% of men sampled at enrolment disagreed that men should have the final say in household decisions, compared to 44% three months after completion of training. Photo: Monilekan
OUR MEN'S ENGAGEMENT PROGRAMME
The ultimate goal of our Men's Engagement Programme is to see improvements in women's decision making, well-being and economic status. We aim to help men become more knowledgeable about women's rights issues, more positive and open-minded about concepts of gender, and as a result to show greater respect towards women. 
Our graduates take action to support women's equality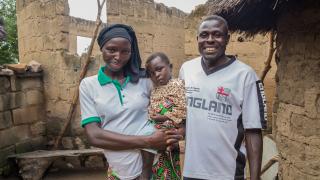 How do we work with men?
Changing men's behaviours is crucial to achieving women's equality. This means both stopping negative actions as well as becoming effective agents of change in promoting women's equality for the women in their lives and in the wider community. 
In their own words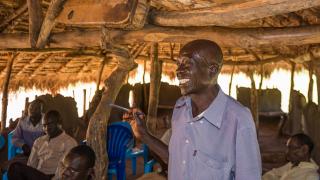 Obadia Lowiya Steven
South Sudan
Since attending this training my behaviour has changed for the better. We can now manage our family problems better. I am learning about the importance of allowing girls to finish school, and am against early marriage.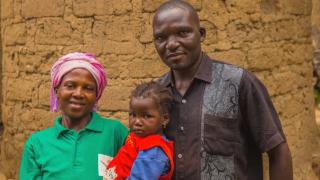 Veronica
Nigeria
When my husband got money, he would spend it on drink. When our children were sick, I had to look for traditional medicine as I didn't have the money to go to the hospital. Now he has changed.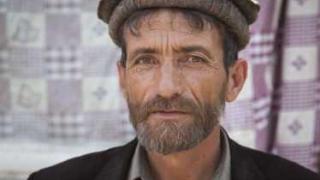 Khan
Afghanistan
One thing we struggled with as a community, when we married or engaged our daughters, is that we would not ask them… We didn't know any different, and we thought it was part of our religion.