You are here:
#HopeInSisterhood Panel discussion
Do you believe in the power of sisterhood?
In these challenging and uncertain times, the importance of friendship and community has never been greater.
We were joined by members of our global community an inspiring evening, celebrating the connections that give us strength and hope.
Watch a sneak peek
We hosted a special online screening of our #HopeInSisterhood film, which tells the story of Bosnian war survivor Amela and a long-distance friendship that transformed the lives of two women.
Following the screening, Women for Women International - UK Executive Director Brita Fernandez Schmidt was joined live by filmmaker Hazel Thompson and Seida Sarić, Director of Žene za Žene, an independent affiliate organisation of Women for Women International in Bosnia and Herzegovina.
Brita Fernandez Schmidt
In 2008, Brita was matched with her first sposored sister, Amela, from Bosnia and Herzegovina and they began to exchange letters.
More than 10 years later, Amela and Brita met for the first time – on the porch of Amela's house, overlooking her garden where the tulips bloom every year. Bought with the money she received from Women for Women International, the tulips remind Amela of the power of hope in the darkest times, and the bonds of friendship and community that kept her going and gave her strength.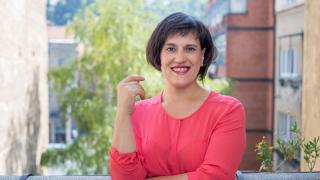 Seida Sarić
Seida Sarić was the first ever Country Director of a Women for Women International country programme, helping to serve nearly 80,000 women in Bosnia and Herzegovina since 1993. In 2015, Seida led the transition of the Bosnia and Herzegovina Country Office to become Žene za Žene, a locally registered NGO affiliated to Women for Women International. 
She is also a survivor of conflict herself: for more than four years, Seida lived under siege in Sarajevo, risking her life on a daily basis to provide emergency services to her fellow citizens trapped in the city.
Hazel Thompson
Hazel is an award-winning photojournalist and filmmaker whose work and passion focuses on human rights and social issues.
In the last 20 years, she has taken up assignments worldwide in over 60 countries for media organisations such as The New York Times, The Guardian, Stern Magazine and Channel 4 News.
Hazel also works closely with NGO's and has documented Women for Women International's work in Rwanda, Kosovo and Bosnia and Herzegovina.
Find out more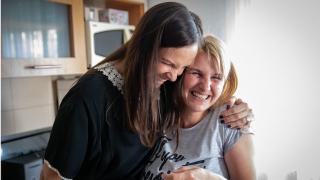 In these uncertain times, the importance of community, hope and friendship has never been more important. These values are the heart of our work and our commitment to growing a truly global community.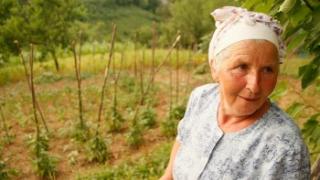 From 1993 to 2015, Women for Women International has reached nearly 62,000 women through our work in Bosnia and Herzegovina.