You are here:
Host a Share Dinner
Host your own Share Event
SHARE A MEAL. SHARE A RECIPE. SHARE A CONNECTION.
Nothing brings us together like sitting down to share a meal. This is just as true in Afghanistan, the Democratic Republic of Congo, Kosovo, and all the countries where we work. Some of our programme participants have shared their recipes for traditional dishes with us, which inspired us to produce Share: The Cookbook.
If you and your friends collectively raise £264, then you will be able to sponsor a woman survivor of war through our 12-month training programme, through which she will gain access to the skills, knowledge and resources she needs to rebuild her life and support her family.   
The Share Toolkit includes sample recipes from the cookbook, advice on planning your event, a downloadable invitation card and information on how the money you raise will impact the women we work with to share with your guests.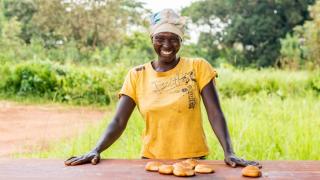 How your love of cooking can transform a life
We have developed a toolkit to make it easy for you to organise a lunch or dinner party for your friends, using Share: The Cookbook as an inspiration.
More ideas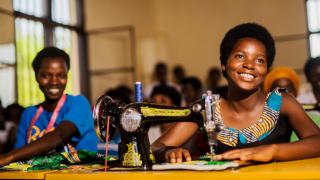 A fundraising event much like a clothing swap or rummage sale, the #SheInspiresMe Carboutique is a new and unique way to support Women for Women International and help empower marginalised women survivors of war.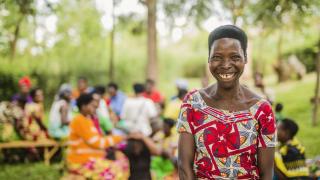 Women for Women International - UK holds a variety of events throughout the year. Explore our upcoming and past events.