You are here:
A Stitch in Time Saves Lives
For the past few months during the COVID-19 pandemic, dozens of Women for Women International graduates in Rwanda have been putting their sewing skills to use as part of a local effort to provide more masks.
As well as helping protect their local community, women are also earning an income despite the economic impacts of COVID-19.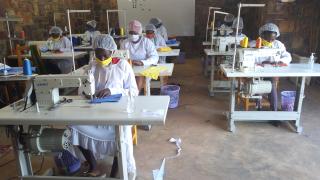 Women like Florence faced a serious threat to their household income, but were able to implement lessons on managing finances, household planning and taking part in household decisions to address the crisis.
Florence said, "I am a tailor, and my husband a mason. Since the COVID-19 outbreak started, my husband could not go to work nor could I. If we had not learned how to save and plan together with our partners, I think we would not survive this crisis."
Like the rest of the world, demand for masks in Rwanda soared at the start of the pandemic, far outstripping supply. The government of Rwanda called for help to produce more masks to protect the population. Florence joined 22 other women at the Urugo Women's Opportunity Centre (WOC), sewing masks to supplement their income. Together they were able to produce an incredible 800-900 masks per day and Women for Women International – Rwanda purchased these masks from graduates to distribute to local communities.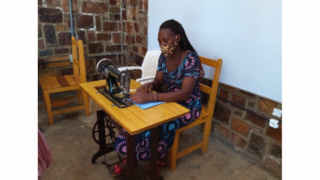 Thanks to a partnership with Gahaya Links, 79 more graduates have now joined the mask-making effort. Since May, the group has produced 54,000 masks. 
"Life has changed because we were no longer going to market, where I would sew. So, the income of the household has also decreased.," said Leontine.
Learning from the financial impacts of coronavirus, Leontine and her savings group have decided to increase their savings contributions, which will help the group support each other through future crises, as well as investing in their business activities. 
Inspired by this feeling of hope, women in Rwanda invest in the power and future of the people around them. Many graduates educate their friends, family, and community about health, hygiene, and government guidelines on COVID-19 prevention. But they share other lessons, as well. 
Jeanette bought a second sewing machine with her income to pass knowledge onto her nieces. "Skills we acquired during our journey with Women for Women International have changed our lives remarkably. I have started my two nieces on tailoring. I taught them myself, and later I hired a trainer to improve their skills."
As well as equipping other women with life skills, she is crucial to the resilience of her family. "We have a large family of eight people," said Jeanette. "My husband is a mason, so he does not have permanent job. But since I have gained skills from the programme, I am contributing to the development of our household. We can pay the medical insurance on time."
Jeanette, Berthilde, Leontine, Florence, and their fellow graduates show what happens when women come together and combine their power. They reinvest it to transform the world around them for the better.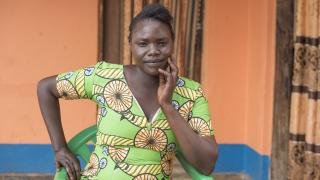 The Coronavirus pandemic has highlighted an increased need for our work with women survivors of war. Donate today to help the women we serve survive COVID-19 and your gift will be matched at no extra cost to you.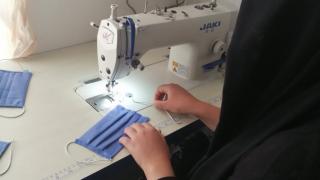 Women for Women International is responding to the COVID-19 crisis by helping the world's most vulnerable women survive. As the current situation forces many people into isolation, our global community is steadfast in our mission to support women. Across our country programmes, all of our in-person trainings were temporarily suspended to protect the health and safety of women we serve and our staff, and in compliance with government measures.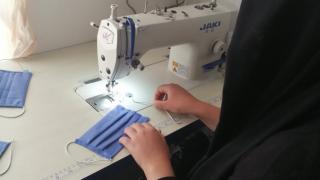 Women entrepreneurs in Iraq are preventing the spread of COVID-19.