You are here:
A Silver Lining in the DRC
Amid all the heavy headlines of things COVID-19 has changed or stalled, we are happy to share with you a silver lining: We are resuming our in-person trainings in the Democratic Republic of the Congo!
We always say that women are the hope for our future, and we are proud to invest in the hope women create and stand by them during this crisis. As we return together, we also remember another thing we always say: that the safety and health of the women we serve and the staff who support them are our priority.
Our team in the DRC is experienced in dealing with and preventing the spread of infectious diseases because of the looming threat of Ebola in the region. Our training facilities are also prepared, with many handwashing stations so everyone can practice good hygiene, the ability to do fever checks, and procedures for doing thorough cleanings. Masks will be a requirement for all people on-site, and all staff and participants will be asked to practice social distancing.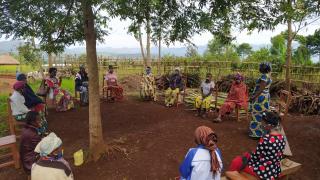 During outbreaks of disease, women are often at the frontlines to defend their communities, both placing them most at risk but also providing them the opportunity to be leaders.
In the DRC, we saw women from our programme use the skills they learned in trainings to respond to coronavirus by producing soap and sewing masks. The communities women built with one another through the programme helped them spread information and protect each other from violence. We are pleased to be able to bring that community back together. Resuming trainings will be a gradual, careful process but we also know it's a necessary one.
"The reality in a place like the Democratic Republic of Congo... that faces extreme poverty is that lockdowns and stay-at-home orders are a luxury that most people can't afford," said Marie Clarke, our Vice President of Global Programmes. "Literally their lives and livelihoods depend on daily sales in markets, in daily interactions with one another."
As risks of hunger rise, so do the prices of food and rates of theft and kidnapping. In a call with our team, programme participant Barasumerwa said: 
And like many of her fellow participants, Barasumerwa said, "I hope that [training] will resume soon."
Resuming in-person trainings allows us to support women in many ways. "This is an opportunity for us to be able to not only share valuable health awareness, how to deescalate violence and conflict in the home," Marie said, "but we'll be able to build back again that sense of community, that bonding that happens in our programme that's so unique and special, and so important to the women."
Our team is working closely with the local government to be part of the response to the COVID-19 crisis. We continued to support women as part of that response in innovative ways, such as radio broadcasts to educate the public and phone trees to maintain contact with women.
Resuming trainings face-to-face (plus six feet of distance) is both a welcome return and key part of the crisis response. As trainings start once more in the DRC, our team will continue to monitor the situation and take measures that are in the best interest of the women we serve. The lessons from resuming in the DRC will also help us when the time comes to restart trainings with our other programmes.
As a part of our community, we will always keep you updated and informed on how we are supporting women across the world. We thank you for standing by women during crisis and hope you will continue to support them as they rebuild their lives.
Continue reading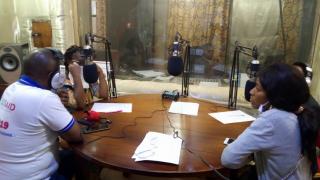 COVID-19 has served as a reminder that the existing, long-term challenges we face as a global community are exacerbated in times of crisis.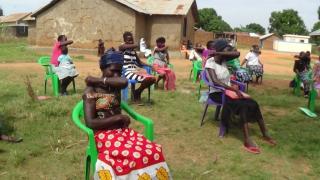 Women for Women International invests in the strength of women's connections and community, even across distances. Our teams and participants are now using those connections to protect and support one another during the COVID-19 pandemic.