You are here:
Giving Tuesday 2021: celebrate the world's biggest day of giving
Today is #GivingTuesday: a day of global generosity unleashing the power of people and organisations to support causes close to their heart. 
This #GivingTuesday, choose to support women living in some of the world's most dangerous places by shopping with some of our amazing corporate partners. By simply buying a meaningful gift or delicious meal for yourself or others, you too can invest in women's power and help make the world more equal, peaceful and prosperous.
Read on to discover the ways you can shop with purpose through your favourite brands today!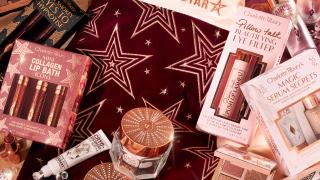 Charlotte Tilbury
Our magical long-term supporter Charlotte Tilbury is continuing to champion the women we serve by donating £15 from each Charlotte Tilbury Holiday Stocking (RRP: £25) sold online. So, you can prepare for the festive season and make a world of difference at the same time. Follow Charlotte Tilbury social channels to be the first to know when it's available this week!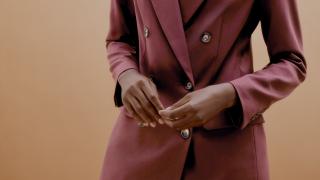 THE OUTNET
We are delighted that THE OUTNET will once again stand with us this Giving Tuesday. THE OUTNET's in-house label Iris & Ink offers high-quality fabrics and refined silhouettes that work with your wardrobe and lifestyle. Plus 20% of sales on the day will help women survivors of war rebuild their lives, so you can shop with impact.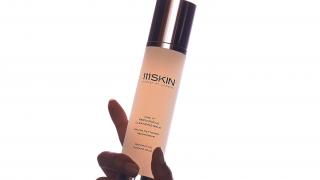 111SKIN
High-performance skincare brand, 111SKIN, is supporting us again this Giving Tuesday by donating an incredible 100% of profits from their online store! Discover their cruelty-free, clinically-inspired skincare, while supporting forgotten women.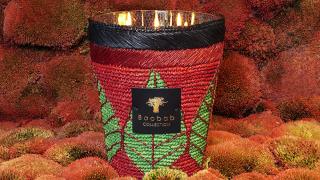 AMARA
This Giving Tuesday, AMARA, the destination for luxurious homeware, is hosting an exciting giveaway of the BAOBAB Collection's 'Hazo Noely' scented candle in aid of women survivors of war and conflict. To enter, make sure you're following @womenforwomenuk and @amaraliving on Instagram and then comment on AMARA's Giving Tuesday Instagram post tagging one of your most giving friends.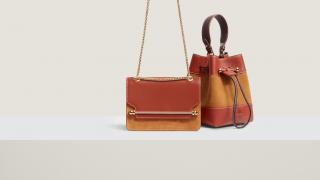 Strathberry
Strathberry is known for their timeless design, rich colours and signature luxe hardware. They are also part of our global sisterhood. On 30th November, 10% from every sale on Strathberry.com will be donated to our work, so more women survivors of war can enrol in our year-long training programme and transform their lives.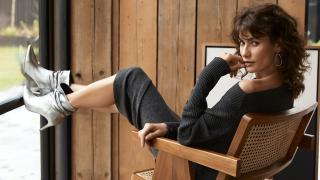 Mint Velvet
This Giving Tuesday, £10 from each sale on mintvelvet.com will be donated to helping marginalised women overcome the horrors of war. Don't miss the opportunity to give back whilst investing in some relaxed glamour items.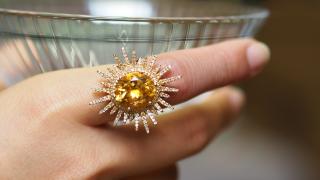 Fenton
Looking for high quality, responsibly produced fine jewellery? We are thrilled to have B Corp jewellery brand Fenton supporting us this Giving Tuesday! By entering their prize draw you have the chance to win The Lily – a stunning, golden Citrine and Yellow Sapphire ring and part of Fenton's Limited Edition Cocktail Collection. To enter, simply donate £10 via the link for your chance to win The Lily ring!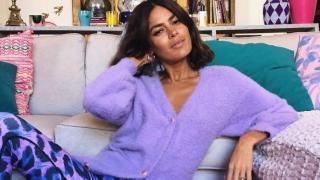 Dancing Leopard
Are you a Dancing Leopard super fan? This vibrant label is donating an amazing 100% of profits to our work this Giving Tuesday! So now is the perfect time to explore Dancing Leopard's statement prints and form-flattering cuts, while supporting women living in the world's most dangerous countries.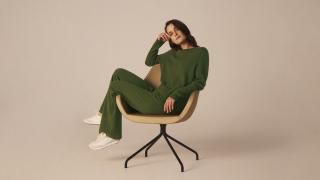 Chinti & Parker
Luxury knit designers Chinti & Parker are investing in women's power this Giving Tuesday by donating an incredible 100% of profits to support the women we serve. Discover their high-quality, eye-catching knitwear collections and get yourself Autumn/Winter ready!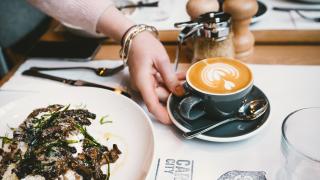 Caravan
A nutritious and healthy diet is integral to helping women in countries affected by conflict create a sustainable future for themselves, so we are thrilled that Caravan Restaurants are supporting women survivors of war by adding an optional £1 to every bill throughout November. ⁠So why not eat well and do good?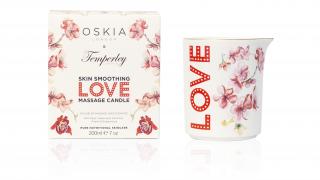 OSKIA and Temperley London have come together to help celebrate some love and joy with a 'LOVE' Massage Candle in aid of women survivors of war. Learn more about what the collaboration means to our Ambassador Alice Temperley and OSKIA founder Georgie Cleeve.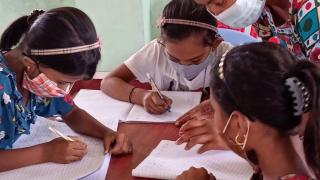 Through the Conflict Response Fund, we are embarking on a mission to reach women and adolescent girls in Northern Rakhine State, Myanmar. Learn more about our project objectives and how you can offer your support.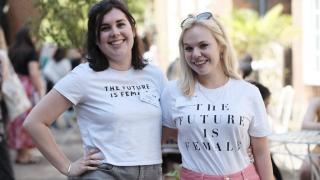 Inspired by our Stronger Women, Stronger Nations programme for women survivors of war, the Power Up Club is a space for committed supporters to come together, develop their knowledge and skills, and drive the changes they want to see in the world.