You are here:
100 days – and still counting as sexual violence increases in Ukraine
Content warning: the following article contains graphic mentions of rape and sexual violence. Please stop reading here if you are likely to find these triggering. 
It has been 100 days since the Russians invaded Ukraine.
In just over three months, more than 6.8 million people (UNHCR) have fled to neighbouring countries and more than 8 million people are internally displaced (UNHCR). From the North to the South, and from the East to the West, women and children are suffering the most in this war. I got out two months ago, to Germany with my mother and son.  
Through history and all around the world we have seen that when war erupts, women routinely face the threat of sexual violence, particularly in the form of rape. Men in uniform use this kind of violence in order to intimidate, terrorise and suppress the population. And now, I am seeing the same in Ukraine. Increasingly, women and small girls and boys are targeted by soldiers using sexual violence as a tactic of war. They choose the weakest. 
The grandmother of my nephew's friend was raped last week in the suburbs of occupied Kherson City. She is 70 years old – just one year younger than my own mother. It is difficult to imagine the creatures who could do this. 
I have heard many stories like these but for a lot of survivors it is impossible to ask for help and to properly document the facts. 
Now that I am in Germany, I am working for Women for Women International, based in the office in Berlin. We are supporting refugees of this war who have fled to Poland and in the past week I have spoken to various organisations, including our partner, Bereginia - Mariupol's Women's Association. They have reported cases of sexual assault by Russian Armed Forces service members. Still, there are very few cases of sexual violence reported to the law enforcement agencies so far. The Charitable Organisation, Andreiev Family Foundation, have said the same thing. When we spoke, none of the recipients of their support had so far reached out to law enforcement authorities, as many of the survivors need time to heal before speaking out.  
But even if these women are not yet able to share their trauma, we know the truth about what is happening and we must not allow their experiences to be ignored.
As the days go on, sexual violence is increasing in Ukraine. Survivors of this violence need support and the world must report on these atrocities and help them recover.
Yesterday I met with Bereginia, one of Women for Women International's partner organisations. They reconfirmed the sexual violence cases I have been hearing about. They are working with many survivors of sexual violence, providing critical psychological support to countless women.
The UN estimates that for every rape reported in a conflict zone, 10-20 rapes are not.
It is a shocking statistic - but now, 100 days and many harrowing stories since Russia's invasion, I am not surprised.  
All of these cases are driven by an unhealthy desire for dominance and a hegemonic wish for power. The regime of the biggest country in the world, the richest in reservations of natural resources, poisoned the brains and minds of its own population. They enjoy seizing the Ukrainian territories, devastating our houses, stealing valuable items which they would have never had back in Russia, and raping our women - instead of moving towards their own economic and cultural development. 
Women for Women International is standing with women affected by the war in Ukraine. Through our Conflict Response Fund, we are working with partners to respond to the critical needs of women refugee survivors of the war who are now in Poland. We have also identified two organisations we hope to work with on the ground in Ukraine who help women who, unable to evacuate the country, are some of the over 8 million displaced people, as well as survivors of sexual violence.  
All women in Ukraine live with fear for their lives, for their families and their financial stability.
By supporting these women, the international community is contributing to the resilience of the whole nation against Russian aggression. 
This support is very important. All of the NGOs I have spoken to expressed concerns about the physical safety of women, as well as shortages of food, lack of running water and electricity, and humanitarian corridors to escape from the temporarily occupied territories. 
Women need strong and sustainable psychological programmes and vocational trainings in order to face the new demands of the labour market. These women need monetary support to survive.
Read more about our Ukraine response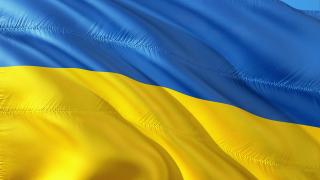 In just a few days, the lives of millions of Ukrainian people have been shattered by the Russian invasion. You can support our response by donating to help some of the most marginalised women affected by the war in Ukraine.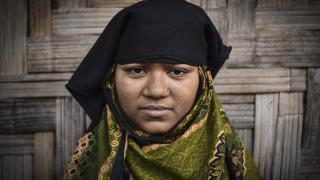 subtitle: In 2018, we launched a new conflict response fund — a separate funding pool to more rapidly help women who are caught in the current horrors of our time. To reach women in their most critical moments, we work with partners who can respond to conflict and
In 2018, we launched a new conflict response fund — a separate funding pool to more rapidly help women who are caught in the current horrors of our time. To reach women in their most critical moments, we work with partners who can respond to conflict and make an immediate impact.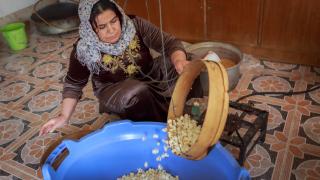 As millions in Ukraine are forced to flee their homes, we must not forget about people in countries such as Afghanistan, South Sudan and Iraq who are also dealing with the effects of the war. Read about how the war in Ukraine is contributing to global hunger and leaving millions on the brink of starvation.