You are here:
Become A Corporate Partner
Become a Corporate Partner
Our corporate partners play a fundamental role in helping us achieve our mission. Our partners use their platforms as a voice for the global sisterhood, engage their staff, customers and followers in our work and raise vital funds for the women we serve.
We have a range of partnership levels for various corporate partners, large and small. The benefits of partnering with Women for Women International scale with your donation but we always provide creative content and assets to showcase your support.
If you're interested in helping change the lives of women survivors of war, please fill out the form below.
Partnership benefits
We work closely with businesses to create bespoke partnerships that feel right! We're committed to partnerships that work and benefit us both.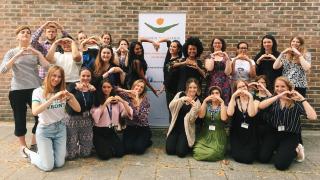 You're In Good Hands
subtitle:
Our team has a wealth of experience and is ready to create a successful and bespoke partnership that works for us both!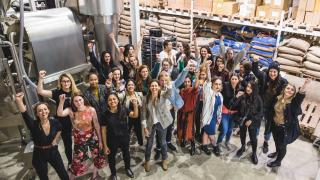 Unite and Motivate Your Employees
subtitle:
Nothing builds team culture like being united behind a shared cause. Our partnership will inspire and energise your employees!
Positive Brand Building
subtitle:
Put philanthropy at the heart of your business and show your network that you're taking corporate social responsibility seriously.
Meet Our Partners
We've helped thousands of women survivors of war create a brighter future for themselves and their families through life-changing corporate partnerships.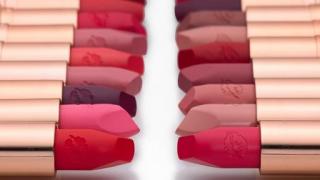 Read about the global companies who have committed the full force of their businesses to multi-year and multifaceted partnerships with Women for Women International.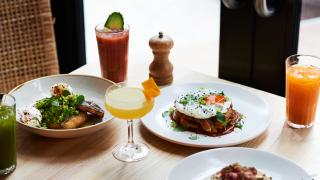 Meet the corporate partners that we have collaborated with to produce personalised partnerships. Our joint activity has helped our partners achieve their business goals whilst raising vital funds for our work.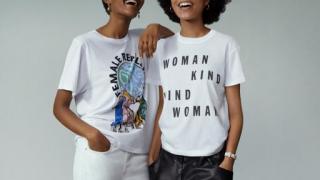 We are incredibly proud of each and every partnership that has helped Women for Women International enrol more women survivors of war into our year-long training programme.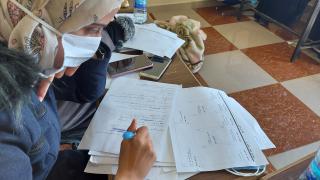 As the Syrian civil war enters its tenth year, women and children continue to be hit the hardest. Learn how we partnered with local organisation with Women Now for Development to launch a training programme to support internally displaced women in Idlib, Syria.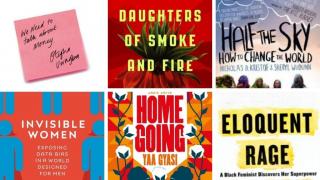 Our feminist summer reading list is here! Take your first step towards healing the world with a summer reading list that expands your horizons and ignites your passion for change.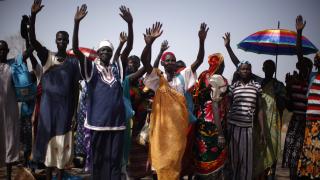 On 9th July, we celebrate South Sudan Independence Day. Programme participants in South Sudan have impacted everyone in their lives, maximizing their power and creating a ripple effect throughout their nation. In honour of this day, we are highlighting Nema, a brave woman who completed our programme in Jansuk, South Sudan.