You are here:
L.K. Bennett
L.K.Bennett
A PARTNERSHIP WITH WOMEN AT ITS HEART
Our partnership with L.K. Bennett began in 2014, with their commitment to helping women survivors of war rebuild their lives. The incredible, all-encompassing collaboration raised over £100,000.
L.K Bennett incorporated supporting the women we serve in every aspect of their business. From 10% of sale proceeds on key days such as Giving Tuesday and International Women's Day, sponsorship of the first ever #SheInspiresMe Lunch, participation in the #SheInspiresMe Car Boot Sale to finally, a special product collaboration in 2017.
the Zoja ballet flat
In 2017, L.K. Bennett and Women for Women International embarked on an exciting collaboration. The result was the Zoja ballet flat, embroidered by ten graduates of the Women for Women International programme in Kosovo. 100% of the sale proceeds benefited our work supporting women survivors of war.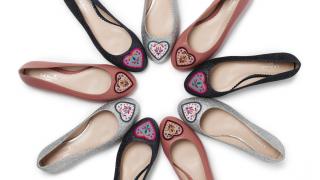 #HeartAndSole
Inspired by traditional needlework techniques that commonly decorate Kosovar folk dress, the Zoja ballerina flats are decorated with hand-embroidered hearts. The heart is a universally peaceful symbol, so it was the natural design choice.
Read how Women for Women International and L.K.Bennett created this meaningful collaboration.
Shop the beautiful collection of Zoja flats now on the L.K.Bennett website.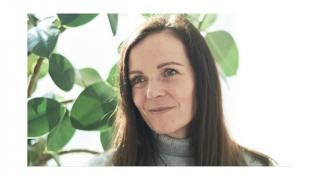 Our Executive Director, Brita Fernandez Schmidt, discusses the Women for Women International programme, the L.K.Bennett collaboration, and the charity's future.