You are here:
By Malene Birger
By Malene Birger
For the third year in a row, female-founded Danish fashion brand By Malene Birger are supporting Women for Women International in style for International Women's Day, by raising funds to sponsor sisters through our Stronger Women, Stronger Nations programme. This year, By Malene Birger has collaborated with Pichulik, an ethical jewellery and accessories atelier based in South Africa, on a limited-edition belt and pair of earrings launching on 8th March. The brand is donating 100DKK/£12 from the sale of each item to Women for Women International.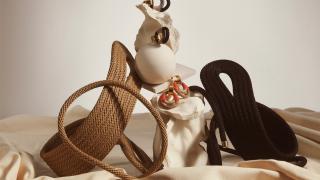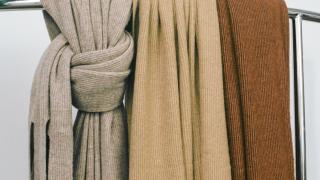 ARTISITIC TIGHTS AND BLANKETS TO SPONSOR SISTERS
To celebrate International Women's Day in 2020, By Malene Birger collaborated with Swedish Stockings to create limited-edition tights emblazoned with the designs of illustrator Alexandra Karpilovski and donated 50DKK per pair of tights to our vital work. In December, they supported the women we serve by donating 100 DKK/£12 from the sale of these comfy blankets.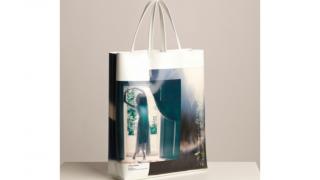 A bag with meaning
In 2019, By Malene Birger donated 200KK from the sale of each of their International Women's Day tote bag to our work. The bag is inspired by three exceptional Danish women; author Suzanne Brøgger, visual artist Astrid Kruse Jensen and ballerina Amalie Adrian, whose portraits are printed on the tote. The series of dream-like photos featured on the bag were taken by Astrid herself, highlighting each woman's individuality and strength.