You are here:
By Malene Birger
By Malene Birger
Female-founded fashion brand are supporting women survivors of war for International Women's Day
For International Women's Day 2019, female-founded fashion brand By Malene Birger are supporting Women for Women International in style.
By Malene Birger are donating proceeds from the sale of their International Women's Day tote bag to our work with women survivors of war. The bag is inspired by three exceptional Danish women; author Suzanne Brøgger, visual artist Astrid Kruse Jensen and ballerina Amalie Adrian, whose portraits are printed on the tote. The series of dream-like photos featured on the bag were taken by Astrid herself, highlighting each woman's individuality and strength.
From the sales of the bag, By Malene Birger hope to sponsor seven women through our year-long training programme so they can learn how to earn and save money, improve their family's health and make their voices heard at home and in their community, transforming their lives and creating change for the future.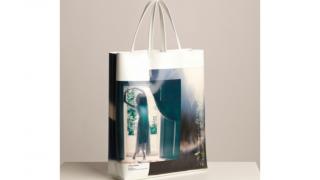 Shop With Purpose
The limited-edition piece is only available on By Malene Birger's website and in stores. 200KK from the sale of each bag will be donated to our work with women survivors of war.