THE OUTNET
Fashion car booting for a cause
Launched in 2009, THE OUTNET has since established itself as the benchmark of luxury discount shopping, offering over 350 designer fashion brands at exceptional prices of up to 70% off. 
THE OUTNET has been supporting women survivors of war since 2018, starting with headline sponsorship of the annual Women for Women International #SheInspiresMe Car Boot Sale, hosted by Alex Eagle. Described by Vogue as "the chicest car boot sale ever" each year almost 2,000 guests join coveted brands, influencers and fashion icons for an afternoon of exceptional fashion and beauty to benefit women living in some of the world's most dangerous places. Alongside sponsorship of the event, THE OUTNET hosted an incredible boot teeming with luxury brands at exceptional prices.
Continuing their commitment through the COVID-19 pandemic, THE OUTNET supported plans to move the event online in 2020 by hosting superstar boots at the Virtual Car Boot Sales in May & November, and were the headline sponsor of the November event. As well as this, THE OUTNET has donated 20% of profits from their iconic Iris & Ink label on #GivingTuesday since 2019.
#SheInspiresMe Car Boot Sale
In 2018, THE OUTNET came on board as title partner of the #SheInspiresMe Car Boot Sale. Hosted at Brewer Street Car Park, the annual event sees almost 2,000 shoppers exploring 45 car boots including fashion, food and drink, and beauty. The 2018 Car Boot Sale raised over £238,000, including an incredible £55,000 raised by THE OUTNET. THE OUTNET continued their support in 2019 raising £66,000 towards a grand total of £242,000.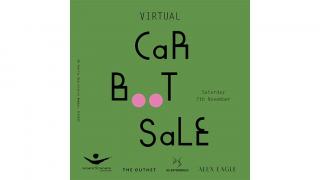 Virtual Car Boot Sale
Born from the creativity and passion of the much-loved annual #SheInspiresMe Car Boot Sale, the Virtual Car Boot Sale was an online initiative providing an opportunity to stay connected and raise funds for Women for Women International's work with women survivors of war during the COVID-19 pandemic.
THE OUTNET hosted a virtual boot at the May 2020 Virtual Car Boot Sale, significantly contributing to the £77,000 that was raised on the day. Following this success, we were delighted to announce THE OUTNET as the headline partner of the November 2020 Virtual Car Boot Sale. They hosted a flagship boot filled with coveted brands and unmissable pieces, and their support contributed an incredible £18,000 to the fundraising total of £88,000. In May 2021, THE OUTNET joined us for our third Virtual Car Boot Sale which raised over £50,000 at a time when women survivors of war needed our support the most.
Giving Tuesday
THE OUTNET has participated in the world's biggest day of giving back in 2019, 2020 and 2021. Donating 20% of proceeds from their own label Iris & Ink, in total THE OUTNET has raised over £18,000 for marginalised women.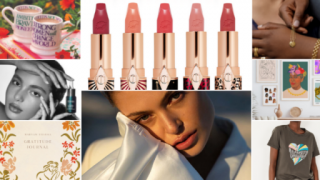 Our corporate partners play a fundamental role in helping us achieve our mission. Our partners use their platforms as a voice for the global sisterhood, engage their staff, customers and followers in our work and raise vital funds for the women we serve.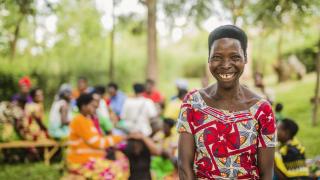 Women for Women International - UK holds a variety of events throughout the year. Explore our upcoming and past events.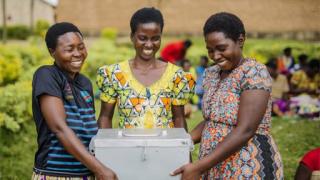 By fundraising for Women for Women International, you can make a real difference for women survivors of war. Your efforts will help women in our programmes to rebuild their lives and inspire hope for the future.