You are here:
Zainab Salbi
Zainab Salbi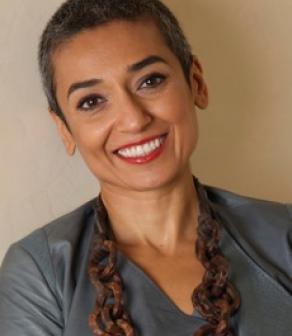 People Magazine named her as one of the "25 Women Changing the World," Foreign Policy Magazine named her as one of the "100 Leading Global Thinkers," and Fast Company identified her as one of 100 "The Most Creative People in Business" in 2016.
At the age of 23, Zainab Salbi founded Women for Women International, a grassroots humanitarian and development organisation dedicated to serving women survivors of wars by offering support, tools, and access life-changing skills to move from crisis and poverty to stability and economic self-sufficiency. Under her leadership as the organisation's CEO (1993-2011), Women for Women International grew from helping 30 women upon its inception to more than 400,000 women in 8 conflict areas. It also distributed more than $100 million in direct aid and micro credit loans that impacted more than 1.7 million family members.
In October 2015, Salbi launched The Nida'a Show, a groundbreaking talk show dedicated to addressing and inspiring women in the Arab world. The show started with the historic first interview of Oprah Winfrey in the Arab world (Oprah had presented Salbi 10 times on her own show) and features women and men from all walks of life in addition to global and Arab celebrities. In November 2016, Salbi launched The Zainab Salbi Project, an original global series in collaboration with Huffington Post and AOL. In her new series, she fearlessly travels the world shedding light on global issues through the incredible personal stories of people who are struggling, surviving and thriving in a sea of conflict.
Salbi is the author of several books including the bestseller Between Two Worlds: Escape from Tyranny: Growing Up in the Shadow of Saddam (with Laurie Becklund). She is currently the editor at large at Women in the World in association with The New York Times.