You are here:
Violence Against Women
What is Violence Against Women?
Violence against women is a fundamental barrier to women's empowerment.
There are multiple forms of violence against women, including physical, sexual, psychological and economic violence. Economic violence is often defined as controlling, exploiting or sabotaging an individual's access to and use of economic resources (including employment).
Experiences of violence are rarely isolated and often intertwine across and throughout women's lives. For example, physical or emotional violence by a partner can restrict women's freedom of movement and discourage them from working. Similarly, the physical and psychological impacts of violence can isolate women and make them more vulnerable to abuse.
Violence Against Women in Conflict
Violence against women is rooted in gender inequality.
Whilst all women are vulnerable to violence, factors such as poverty and conflict, as well as other attributes such as disability, ethnicity, and sexual orientation can increase women's vulnerability.
In conflict, women's vulnerability to all forms of violence increases. Whilst less commented on, intimate partner violence is one of most common forms of violence in conflict.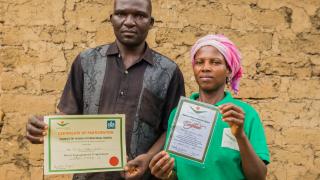 Our Commitment
We are committed to preventing all forms of violence against women by promoting positive changes in women's homes and communities and tackling harmful social norms that perpetuate gender inequality and violence. Our year-long programme, as well as our men's engagement and advocacy programmes are key to supporting such changes.
What Works to Prevent Violence against Women and Girls
Women for Women International is proud to be part of the UK Department for International Development's £25 million flagship research and innovation programme 'What Works to Prevent Violence'. The programme works with leading international experts to produce evidence on the most effective ways of reducing rates of violence against women and girls.
Through What Works, we have worked with leading experts to evaluate the impact of our year-long programme in Afghanistan on reducing intimate partner violence.
Our Connecting Work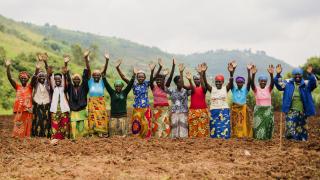 In 2015, world leaders agreed to 17 Global Goals to end poverty, fight inequality and stop climate change. We are concerned that marginalised women survivors of conflict are being failed by the Goals and are continuing to be left behind.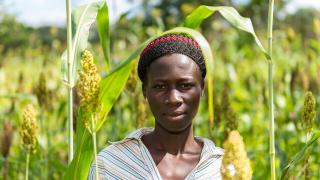 The Women, Peace and Security Framework formally recognises that women's rights are central to conflict prevention, conflict resolution and peace building. We are concerned that overall implementation has been too slow and disproportionately focuses on only a couple of issues in the Framework, drawing focus away from other critical issues.
Even in conflict, women's economic opportunities are a fundamental right and an integral part of their wider empowerment. Yet conflict erodes choices and protections for women's economic life. We work with a diverse range of partners to make the case for linking short-term economic support with women's long-term empowerment.