You are here:
Lady Penelope Holmes
Lady Penelope Holmes
Trustee for Women for Women International - UK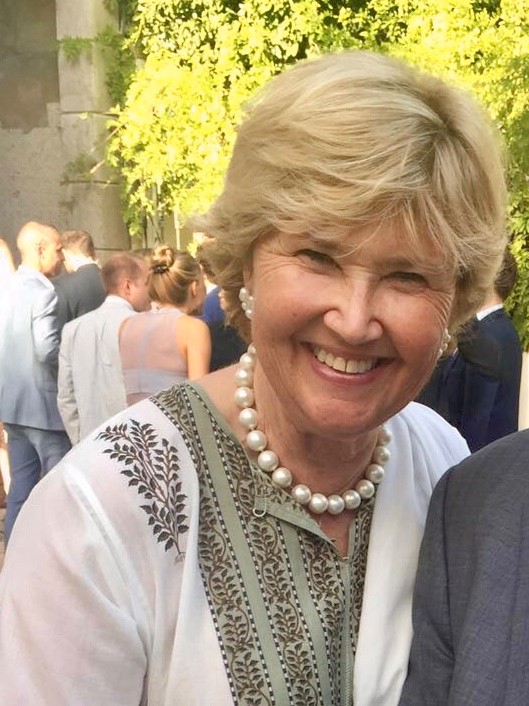 Penny was born in York, of Welsh parents. She studied Journalism and French after leaving school in Wales. She subsequently worked in advertising, marketing and banking. 
From 1976, she accompanied her husband, a British diplomat, on postings to Moscow, Paris and Delhi. During spells in London in between, she worked in publishing and finally set up her own catering business. In 1999, her husband was posted as British Ambassador to Lisbon, and in 2001 as British Ambassador to Paris. While engaged in helping to manage the Residences and supporting her husband in his role, she also co-authored two cookery books in French, with a percentage of the royalties going to Marie Curie in France and Breakthrough Breast Cancer in the UK. This led to a programme of promoting modern British food around France, including several media appearances. 
In 2007, when her husband went to the UN in New York as Under-Secretary-General for Humanitarian Affairs, she helped to establish UWAN (United Women of all Nations), which strove to keep the plight of women in conflict high on the agenda of the UN and she became passionate about this subject. She joined the Leadership Circle of Women for Women International in New York and on return to London she became a Trustee of Women for Women International - UK and a member of the Policy and Nominations Committees. She is also on a Fundraising Committee for Marie Curie Cancer Care UK. Penny now lives in Oxfordshire and London.