You are here:
Virtual Car Boot Sale 2020
Virtual Car Boot Sale 2020
Saturday 16th May
Our very first Virtual Car Boot Sale was a phenomenal success! The seven-hour fashion extravaganza, supported by DS-Automobiles, raised an incredible  £77,184 for women survivors of war.
Born from the creativity and passion of the much-loved annual #SheInspiresMe Car Boot Sale, which was unable to take place this year in May as planned, this new online initiative was an opportunity to stay connected and raise funds for Women for Women International's work with women survivors of war during this pandemic. The impact of the pandemic is being felt all around the world, but it's further amplified in war-torn countries where poverty, conflict and gender discrimination make the women we serve most vulnerable to infectious diseases.
Joining our host Alex Eagle were over thirty-five fashion icons, designers, style influencers and coveted brands who came together as a community to delve into their wardrobes and collections by cherry-picking their favourite items to donate. It was a guilt-free fashion extravaganza and an alternative to fast fashion, giving clothes a second life and supporting the circular economy.
100% of the proceeds from the Virtual Car Boot Sale will go towards our work supporting women living in some of the world's most dangerous places.  
Thank you so much for everyone who was able to join us, and for putting the power of kindness, innovation and sisterhood into action. Watch this space for details of another Virtual Car Boot Sale later in the year.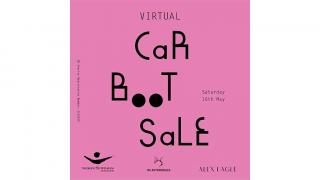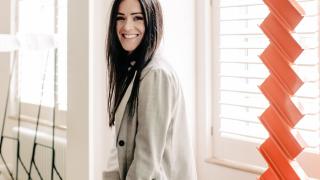 Meet our host
Alex Eagle is an Ambassador and trailblazer for Women for Women International. She has championed the Car Boot Sale from the beginning and is instrumental to the success of the event.
Alex is driven by a fascination for timeless objects and fashion that eschews trends, rather focusing on provenance and expertly crafted design. Honed by a career spanning magazines and fashion PR, Eagle's eye and passion for original and masterfully made items has created the distinctive ethos of the Alex Eagle Studio.
THANK YOU
The Virtual Car Boot Sale would not be possible without our fabulous committee, supporters and partners
Virtual Car Boot Sale Committee:
Alex Eagle, Basma Khalifa, Evie Henderson, Jasmine Hemsley, Maria Kastani, Mimma Viglezio, Zoe Kuipers
Thank You to our Virtual Booters:
111SKIN, Adriana Degreas, Alex Eagle, Alexandra Schulman, Alice Temperley, Anna Mason, Basma Khalifa, Caramel, Charlotte Olympia, Charlotte Tilbury Beauty, Chinti & Parker, Daniela Agnelli, Deborah Brett, Eva Karayiannis, Evie Henderson, FRAME, Hester Bly, Katy Vetch, Jane Carr, Jasmine Hemsley, Kitri Studio, Laura Adriana Romanin, Maria Kastani, Matches Fashion, Mimma Viglezio, Monica Vinader, Nicholas Kirkwood, Noor Fares, Rainbowwave, Rosa de la Cruz, Stylist Magazine, THE OUTNET, Tiphaine de Lussy, Zara Martin, Zoe Communications
Thank you to the following individuals and brands for their support and generous donations:
Aly Michalka, Anna Foster and ELV Denim, Arizona Muse, Claudia Donaldson, Clara Paget, Eiesha Bharti Pasricha, Emilio de la Morena, Georgie Thompson, Grace Wales Boner, Jenna Coleman, Jessie Ware, Kate Foley, Kim Hersov, Laura Bailey, Laura Brown (InStyle USA), Leah De Wavrin, Louise Roe, Louise Trotter, Lucinda Chambers, Manolo Blahnik, Marie Louise Scio, Mary Katrantzou, Monica de la Villardiere, Peter Pilotto, Poppy Delevingne, Preen, Rachel Comey, Rebecca Corbin Murray, Rebecca Hessel Cohen of LoveShackFancy; Rosa De La Cruz, Rosetta Getty, Rosie Assoulin, Rothy's, Ruth Chapman, Sarah Harris, Serena Hood, Sharmadean Reid, Skye McAlpine, Sophie Goodwin, Sophie Keegan, Studio Frith, Theo Ware, Tibi, Tish Weinstock, Verity Parker, Veronica Beard, Veronika Heilbrunner and Yasmin Sewell