You are here:
Tony Gambino
Tony Gambino
Trustee for Women for Women International - UK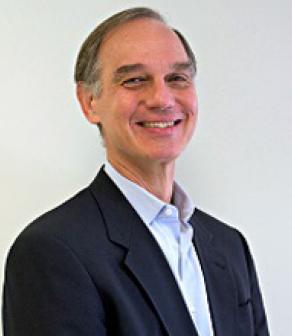 Tony is a member of the Board of Directors and also served as the Interim Chief Executive Officer of Women for Women International in 2014. An internationally recognised expert on the Great Lakes Region of Africa, Tony provides leadership and guidance to nonpartisan institutions, foundations, and advocates. He brings 25 years of leadership experience in international development and foreign policy to support initiatives that promote stability, democracy, and human development.
Throughout his career, Tony has worked to educate policy-makers and the general public on the opportunities and investment needs of the developing world. Drawing on his experience that began as a Peace Corps Volunteer, Tony's work has been guided by a deep commitment to supporting initiatives that improve the quality of life of the most vulnerable women and men in conflict zones.
Tony has held several leadership positions, including Special Advisor in the Office of the Under Secretary of State for Global Affairs at the Department of State and as the Public Policy Director at InterAction. His work and writing has been published by the Council on Foreign Relations and the World Bank, and his analysis on the implications of current events in Africa have appeared in the New York Times, BBC, PBS, Christian Science Monitor, Huffington Post, Politico, CNN, and other media outlets.
In 2009, he testified before the United States Senate Foreign Relations Committee, Subcommittee on African Affairs, on the post-election situation and governance issues in the Democratic Republic of the Congo. For seven years Tony worked with USAID, reopening the USAID Mission in the Democratic Republic of the Congo and subsequently serving as the Mission Director in Kinshasa for two-and-a-half years, receiving USAID's Superior Honour Award. He has advised and lent his expertise in the Democratic Republic of the Congo to numerous organisations, including the United Nations, the World Bank, the Clinton Global Initiative, the Council on Foreign Relations, and the Carter Center.
He received a Master in Public Affairs from Princeton University's Woodrow Wilson School of Public and International Affairs and a Bachelor of Arts and Bachelor of Music from Oberlin College. He is fluent in French and speaks basic Swahili.