You are here:
Virtual Car Boot Sale 2020
Virtual Car Boot Sale 2020
Our very first Virtual Car Boot Sale on Saturday 16th May was a phenomenal success! The seven-hour fashion extravaganza, supported by DS-Automobiles, raised an incredible £77,184 for women survivors of war. We are thrilled to be teaming up with style icons and designers again to bring you more vintage items, classic pieces and cult brands on Saturday 7th November! 
WITH THANKS TO OUR VIRTUAL CAR BOOTERS
FULL PROGRAMME AND TIMINGS TO BE RELEASED HERE ON FRIDAY 15TH MAY
 111SKIN, Adriana Degreas, Alex Eagle, Alexandra Schulman, Alice Temperley, Anna Mason, Basma Khalifa, Caramel, Charlotte Olympia, Charlotte Tilbury Beauty, Chinti & Parker, Daniela Agnelli, Deborah Brett, Eva Karayiannis, Evie Henderson, FRAME, Hester Bly, Katy Vetch, Jasmine Hemsley, Jimmy Choo, Kitri Studio, Laura Adriana Romanin, Maria Kastani, Matches Fashion, Mimma Viglezio, Monica Vinader, Nicholas Kirkwood, Noor Fares, Rainbowwave, Rites, Rosa de la Cruz, Stylist, THE OUTNET, Tiphaine de Lussy​​​​​​​, Zara Martin, Zoe Communications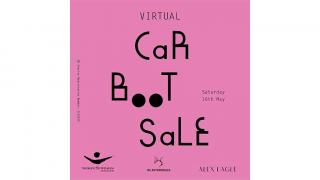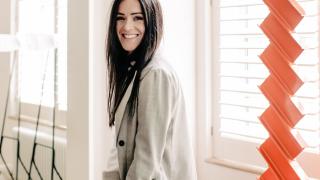 Meet our host
Alex Eagle is an Ambassador and trailblazer for Women for Women International. She has championed the Car Boot Sale from the beginning and is instrumental to the success of the event.
Alex is driven by a fascination for timeless objects and fashion that eschews trends, rather focusing on provenance and expertly crafted design. Honed by a career spanning magazines and fashion PR, Eagle's eye and passion for original and masterfully made items has created the distinctive ethos of the Alex Eagle Studio.