You are here:
Sally Baden
Sally Baden
Trustee for Women for Women International - UK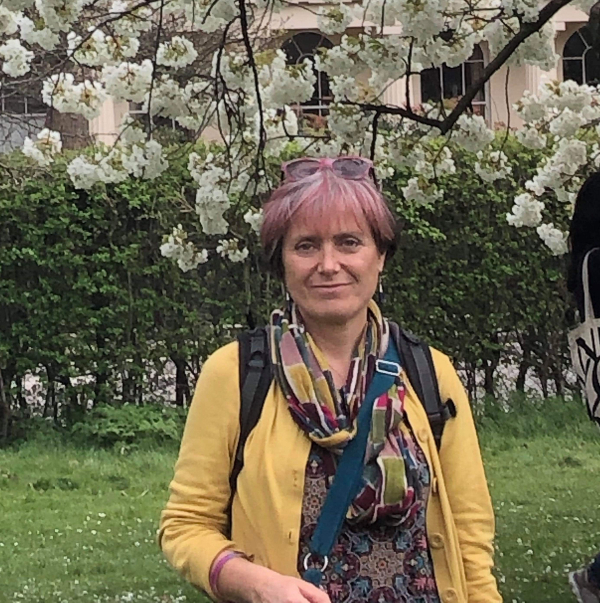 Sally is a UK based feminist economist with 25 years' international experience as a researcher, policy and advocacy advisor and programme director across academia, NGOs, and the private sector. She has a longstanding passion for and commitment to women's rights and feminist organising. Since 2019, she has worked as an adviser on gender equality at the University of Oxford, where she currently lives. 
Early in her career Sally established the Briefings on Development and Gender (BRIDGE) project at the Institute of Development Studies (IDS), at Sussex University, providing cutting edge gender analysis to international agencies mainstreaming gender equality, from 1992 to 1998. In 1995, she travelled to the UN 4th World Conference on Women in Beijing, as part of a delegation of UK academics. Reflections from this experience were document in her joint article, for Feminist Review, with Dr. Anne Marie Goetz, Who Needs Sex When You Can Have Gender. From 1998-2000 she taught and supervised two cohorts of students from all over the world, as Director of the IDS' MA programme in Gender and Development.
From 2001-8, Sally lived and worked in Senegal and Mali, West Africa, where she built alliances between farmer organisations, governments, influential leaders and celebrities in West Africa, to influence global trade negotiations, as part of Oxfam's Make Trade Fair campaign and supported small scale farmers to establish and strengthen cooperatives. 
After working for Oxfam for 12 years, from 2015 to 2019, Sally led the Women's Economic Empowerment portfolio at Social Development Direct, a specialist international development consultancy. Highlights of this period include working with the Research Team in UN Women on their flagship publication Progress of the World's Women: Transforming Economies, Realizing Rights and setting up the Work and Opportunities for Women (WOW) programme, for the UK Department for International Development.
Sally joined the Board of Women for Women International in 2019 and is Chair of the Nominations Committee. She practices meditation to keep calm, grows vegetables, and is also passionate about cooking and baking, fiddle playing and outdoor swimming.