History of Women for Women International
Even in this time of immense grief, sorrow and anger, our 30-year history of working in conflict zones also offers us hope. Three decades ago, during the siege of Sarajevo and the Rwandan genocide, it was hard to imagine a day when women survivors of those wars would be thriving and, in some cases, working closely with sisters on the other side of those conflicts. And yet, through Women for Women International programmes, survivors of those wars are building peace.
When we invest in women survivors of war, they create more peaceful households, communities and societies—building bridges across what at the outset might appear to be impossible divides. 
The Situation for Women in Palestine
Pilot Programme in Palestine
Women for Women International has been piloting a programme with Women's Rights Organisations (WROs) in the West Bank for the past year to support women who face violence, food insecurity and unemployment in an area of prolonged conflict. Our work is focused on prevention of and response to violence against women, as well as supporting women to realise their social and economic power.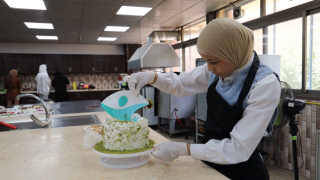 Through our local partners we are assisting women survivors of violence, providing psychosocial services and offering vocational skills training such as in sweets and pastries production, beauty care, hairdressing and fashion design.  
We believe supporting women to realise their social and economic power is an investment in building pathways to peace.   
Adapting to Meet the Urgent Needs of Women
We are devastated by the increasing number of lives lost and the suffering of women and children in the escalating horrific violence since October 7th.  
We have been assessing gaps in the humanitarian response to determine how we can provide emergency women-centred support. Even as we continue to assess those growing needs, given we already have trusted partners on the ground in the West Bank, we believe we can best respond immediately to the urgent needs of women survivors of this conflict in the West Bank. The situation in the West Bank is getting worse, but it isn't getting the coverage that Gaza or Israel are getting and is falling through the cracks of humanitarian response.   
With severe restrictions to their movement, employment and income, families are suffering financially. Tensions are growing as people are trapped in their homes, leading to upsurges in domestic disputes and violence. As the crisis intensifies, women and their families have limited access to health and medical facilities, clean water and essential food items. Access to menstrual supplies, milk for babies and nappies is becoming more difficult for women who live in refugee camps in the West Bank. 
Join Us in Making a Difference
We are supporting Women's Rights Organisations (WROs) in the West Bank whom we've been working with since last year to meet the rapidly growing needs of women with economic, social and psychosocial support. With and through these partners, women can access telephone hotlines for trauma-informed counselling, cash assistance, hygiene kits and other essential items. One of our partners on the ground has already redirected a portion of our existing grant, originally earmarked for trainings, to now provide immediate assistance in terms of food vouchers so women can purchase necessary food or non-food items from local shops. 
We will continue to evaluate the needs as the situation evolves. 
As a non-partisan organisation that has worked with women survivors of war for thirty years, we condemn violence against civilians everywhere. 
Our hearts are with our Israeli and Palestinian sisters and their families as they grapple with the atrocities and profound trauma inflicted upon them.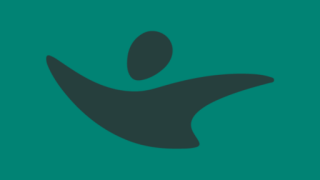 Statement on Israel-Palestine Conflict
We are horrified by the atrocities on women and their families in the Israel-Palestine conflict. We are mourning all of the lives lost.