You are here:
Women for Women International – UK announces departure of co-leaders
Women for Women International – UK announces departure of co-leaders
Brita Fernandez Schmidt and Shivonne Graham will leave the organisation on 30th June 2021
After 13 and 8 years respectively, Brita Fernandez Schmidt and Shivonne Graham have decided to move on from Women for Women International. During their time leading the organisation in the UK, the charity has grown and flourished.  The exceptional team in the UK contributes over £4 million to support the global organisation. In 2020, funds raised by the UK team enabled 4,650 women survivors of war and conflict to join the Stronger Women, Stronger Nations training programme. 
Reflecting on their decision to move on, Brita and Shivonne shared these thoughts: 
There would never be an easy or best time to go, there is just the right time. We want to make space for new leaders and new voices. Globally, Women for Women International is entering a new phase of internationalisation and moving power to the countries where we work is key and never more appropriate.  We have had our time and it has been incredible! 
We leave Women for Women International - UK in a strong position. Despite the challenges of the COVID-19 pandemic, the UK team adapted to the challenges, made strategic changes and tested new types of income generation, which resulted in out-performing their fundraising targets in 2020. Throughout global uncertainty, they delivered for the women in our programmes. 
We are proud that the UK team always put the women we serve at the heart of everything they do. The women and men we have worked with over the years are truly exceptional. It has been our privilege to stand alongside them through good times and challenging times, learning as much from both. 
Over the years we have recruited, retained and nurtured exceptional leaders at Women for Women International – UK. That is something we both feel extremely proud of. Our team of strong, talented leaders will move the organisation forward to new successes. 
We cannot thank you enough - supporters, donors, partners - for this incredible journey that we have travelled together. We are so grateful for your ongoing support of this organisation that means so much to us. 
Until the end of 2021, Sara Bowcutt (Director of Fundraising and Partnership) and Carrie Brownlee (Director of Finance and Operations) will be joint Managing Directors. The recruitment process for a new permanent Managing Director will begin soon.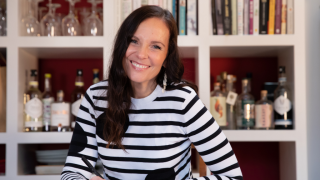 "Women for Women International is part of my life, and that will never change. My commitment to the women we serve remains strong.
I know that wherever I go in the future, I will remain a loyal supporter of the transformative work the organisation delivers in countries affected by conflict. I have loved my work with all my heart, because of the incredible women we serve and because of the incredible women and men who I had the honour of working alongside.
My colleagues and you, our community of supporters, have all inspired me more than words can describe. As I look forward it is my desire to build on that inspiration."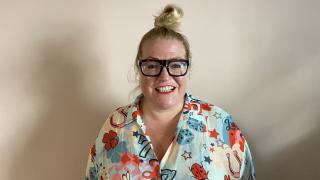 "I owe a huge debt of gratitude to the community of Women for Women International past and present – a sisterhood like no other. Being part of this sisterhood has changed my life. It has been an honour every single day to work alongside wonderful, talented humans who make up Women for Women International UK. I am so grateful to our collaborative and respectful funders, donors and partners.
But most importantly, it has been the biggest honour and privilege to serve women in countries affected by war and conflict. I have learned so much from these brave, resilient, powerful women. I will never be able to explain the joy and honour it has been to be part of this global movement for change. Women for Women International is now one of the best-known charities in this sector."