You are here:
Nadja Romain
Nadja Romain
Special Adviser to the Women for Women International - UK Board of Trustees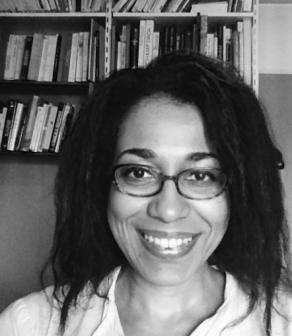 Nadja is a writer, producer, strategic consultant and founder of Everything I Want.
Receiving M.A.s from both La Sorbonne and École du Louvre, Nadja worked as a journalist featured in Condé Nast publications. In 2001 she was appointed director at Love Streams Productions becoming one of the first producers working in the crossover between feature films and video art. Nadja produced a series of film collaborations including No Restraint: A portrait of Matthew Barney, (Berlin Film Festival 2006), By the Ways: a Journey with William Eggleston, (Sundance 2006), Zidane by Douglas Gordon and Philippe Parreno (official selection, Cannes 2006), Looking Glass: a portrait of Philip Glass, feature film Mister Lonely by Harmony Korine (Cannes 2007). 
In 2008 Nadja founded New York Provocateur Films, whose first production Dr. Portnoy Provocateur premiered at Sundance in 2009.
In 2010 she was a producer of Isaac Julien's film installation Ten Thousand Waves featuring Maggie Cheung (official Competition Venice Mostra 2010). The highly celebrated Ten Thousand Waves was on display at the Museum of Modern Art in 2013.
Since 2010 Nadja has devoted her time to supporting human rights organisations that address women's rights and empowerment, as well as children's education and protection. She was notably a chair in 2012 for the V-Day global campaign One Billion Rising to end violence against women and girls.   
Nadja's ambition of collaborating with artists and human rights organisations to develop a discourse of awareness and lasting change has sparked the launch of Everything I Want - a cross-cultural platform devoted to dialogue through art projects, films, books and cultural events. This venture is an incubator of ideas serving a philanthropic purpose and developing new concepts to raise awareness and funding for lasting social change. The company commissions and produces ambitious projects at the crossing of performing and visual arts, film, science, philosophy and media and advises foundations, individuals, brands and institutions with their most challenging projects. Based in London, Everything I Want operates worldwide.
Current projects include Nadja's book Everything I Want: Women Lead the Change They Want to See in the World, featuring 100 contemporary portraits of 100 women who are shaping a new future for women and girls, and Nadja's first feature documentary, a take at the deconstruction of the patriarchal structure of society, driven by a conversation with anthropologist Françoise Héritier.
Everything I Want is bringing to Brazil Ron Arad's multimedia and interactive installation the Curtain Call. First shown as part of the Bloomberg Summer Festival at the Roundhouse in London it was featured as part of Rio's Olympics cultural programme in 2016.
Through Everything I Want, Nadja releases a newsletter of current art and culture events, interviews and articles, connecting the dots between art, fashion, economy, science, philosophy, dialogues, spirituality and social change.