You are here:
#MessageToMySister 2020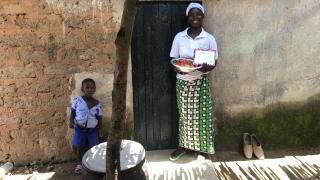 Your words will make a difference
Since we launched the #MessageToMySister campaign, we have seen the impact your messages of support have on the women we serve. Thousands of you have sent in messages and joined our global movement.
That's why for International Women's Day 2020, we asked you again to send a message of hope, friendship, and sisterhood to a woman survivor of war.
YOU JOINED US ON AN INCREDIBLE JOURNEY
Follow the journey of Paulina's message as it travels from the United Kingdom, all the way to the hands of Pelagia, one of our programme participants in the DRC.
By sending a #MessageToMySister you join us on an incredible journey. Watch this short film to learn more about the impact of your message.
Learn more about the campaign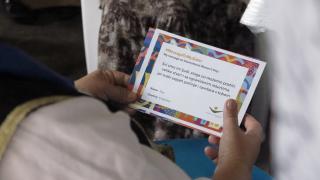 Over 3,000 supporters from 61 countries sent messages of support. Read more about #MessageToMySister and what it has achieved.