You are here:
Laurie Adams
Laurie Adams
Chief Executive Officer of Women for Women International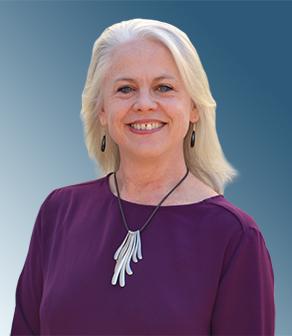 Laurie Adams is the Chief Executive Officer of Women for Women International. With more than 25 years of experience working in international development and human rights, Laurie is an innovative leader, strategist, and gender rights advocate.
Prior to joining Women for Women International, Laurie served as the Director of Women's Rights for Oxfam in the United Kingdom leading communications, fundraising, programme development, and advocacy. During her tenure, Laurie created high-level partnerships with government leaders and multinational corporations and, under her leadership, Oxfam doubled its financial commitment to women's rights.
Previously, Laurie managed Oxfam's country programmes in three African regions, where she played a pivotal role transforming the governance and management structure of the confederation. In each role, she was accountable for several hundred staff in up to 11 countries, including countries where Women for Women International currently works. Laurie joined Oxfam after eight years at ActionAid International leading efforts to measure impact, strengthen learning, and build accountability for over 40 countries.
Laurie's philanthropic contributions include voluntary board service with emerging non-governmental organisations in South Africa and Brazil. As the chair of the founding board for The Other Foundation in South Africa, Laurie launched a community foundation model to catalyse local philanthropy after securing matching funds from The Atlantic Philanthropies. In addition, she served as a director on the boards of The Forum for the Empowerment of Women in South Africa, and ActionAid Brazil.
Laurie holds a Master's degree in Public Policy Management from the University of London, a Bachelor's degree in Political Science and Women's Rights from Dartmouth College, and completed the Advanced Management Programme at the Harvard Business School.