You are here:
#SheInspiresMe Lunch 2019
#SHEINSPIRESME LUNCH 2019
Celebrating the inspiring power of women to change their worlds
About the event
Over 200 guests joined our #SheInspiresMe Lunch, this year sponsored by Monica Vinader and 111SKIN, to hear guest speaker Arwa Damon, multi award-winning Senior International Correspondent for CNN, in conversation with our host BBC journalist and presenter Tina Daheley.
For nearly 15 years, Arwa has reported from front lines across the world including Iraq, Syria, Congo, West Africa, Egypt and Libya. She has distinguished herself with in-depth, high-risk reporting from conflict zones often focusing on the untold stories of what life is really like for those caught in the crossfire.
She spoke movingly about her recent experiences in Syria and Iraq meeting women survivors of conflict, and the importance of creating a sense of sisterhood between women around the world.
Tina and Arwa were joined by Women for Women International Ambassador Arizona Muse who spoke about her support for our #SheInspiresMe campaign and why she supports Women for Women International.
The event was a great success and over £80,000 was raised to support our work, enabling us to reach many more women survivors of war and helping to inspire them with hope for the future.
A huge thank you to everyone who joined us on the day.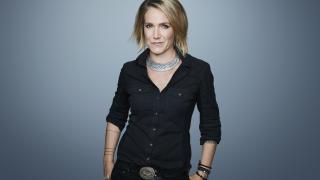 Meet our speaker
Broadcaster and Presenter Tina Daheley's work stretches across news and current affairs to sport and the arts, appealing to a wide range of very diverse audiences. She can currently be heard every morning hosting the news on Zoe Ball's BBC Radio 2 Breakfast Show - the biggest breakfast show in Europe with over 9 million listeners. Her presenting work also includes BBC Breakfast, BBC News at Six, BBC News at Ten, The Cultural Frontline and Woman's Hour on Radio 4.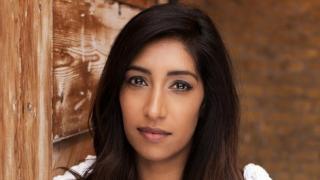 Meet Our Host
The #SheInspiresMe Lunch 2017 was attended by over 200 guests including guest speaker Clarissa Ward, multi award-winning Senior International Correspondent for CNN.
The event raised over £93,000 to support our work with women survivors of war.