You are here:
#SheInspiresMe Car Boot Sale 2018
#SheInspiresMe Car Boot Sale 2018
AN AFTERNOON OF EXCEPTIONAL FASHION AND BEAUTY, ALL TO BENEFIT WOMEN SURVIVORS OF WAR
On Saturday 12th May, Women for Women International hosted the biggest #SheInspiresMe Car Boot Sale yet; offering high fashion items at great prices. The event was hosted by Alex Eagle and The Store and in partnership with THE OUTNET.COM. Fashion designers and brands on the day include; Alex Eagle, Temperley London, Charlotte Olympia, M.i.h Jeans, Maria Kastani, Hikari Yokoyama and many more.
Alongside our fashionistas, there were beauty stations, restoration and upcycling stalls where shoppers personalised and restored their pre-loved clothes. There was plenty of food and drink pop-ups from London's best restaurants and bars, to keep shoppers fuelled and hydrated through the afternoon.
The day offered fabulous entertainment! DJs on the day include Anoushka Seigler, Carly Wilford, Fiona Jane, Lucid Standard, Scarlett Lapidus and Zara Martin while Sharky & George and Art Buddies were on hand to entertain our youngest fashion lovers.
Fashion car booting for a cause
This year's #SheInspiresMe Car Boot Sale saw over 1,500 shoppers exploring 45 car boots including fashion, food and drinks and beauty. 
An incredible £222,500 (and counting) was raised to support the work of Women for Women International.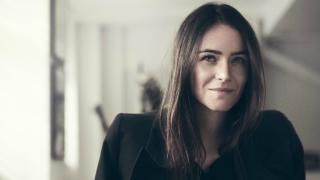 Meet our host
Alex Eagle is a Special Adviser and trailblazer for Women for Women International. She has championed the Car Boot Sale from the beginning and is instrumental to the success of the event. 
Alex is driven by a fascination for timeless objects and fashion that eschews trends, rather focusing on provenance and expertly crafted design. Honed by a career spanning magazines and fashion PR, Eagle's eye and passion for original and masterfully made items has created the distinctive ethos of the Alex Eagle Studio.
Acknowledgements
Thank you so much to everyone who played a part in organising this unique event
The #SheInspiresMe Car Boot Sale would not be possible without our fabulous committee!
Alex Eagle, Alexandra Smet, Alice Naylor-Leyland, Alice Temperley, Andres Sosa, Bay Garnett, Charlotte Olympia Dellal, Clara Mercer, Daniela Agnelli, Edeline Lee, Emma Grede, Eugenie Niarchos, Francesca Mauti, Hikari Yokoyama, Indre Serpytyte, Jade Partfitt, Jasmine Hemsley, Julia Melbourne, Karen Malacarne, Kim Parker, Mafalda Borea, Maria Kastani, Michelle Lu, Mimma Viglezio, Miranda Almond, Monica Mauti, Natasha Slee, Noor Fares, Pippa Vosper, Samata Pattinson, Sara Simmonds, Sarah Tomczak, Sarah Raphael, Sibylle Rochat, Sophia Pasetti, Sophie Hodges, Tamara Rothstein, Tiphaine De Lussy, Yana Peel and Zoe Kuipers.
WITH THANKS TO OUR SPONSOR