You are here:
#SheInspiresMe Car Boot Sale 2019
#SheInspiresMe Car Boot Sale 2019
AN AFTERNOON OF EXCEPTIONAL FASHION AND BEAUTY, ALL TO BENEFIT WOMEN SURVIVORS OF WAR
On Saturday 11th May, Women for Women International hosted the biggest #SheInspiresMe Car Boot Sale yet; offering high fashion items at great prices. The event was hosted by Alex Eagle and The Store and in partnership with THE OUTNET.COM. Celebrities, influencers and bargain hunters browsed past-season and pre-loved designer clothes, accessories and shoes from world-class fashion designers and style icons including Alex Eagle, THE OUTNET, British Fashion Council, Charlotte Olympia, Manolo Blahnik, Mira Mikati, Needle & Thread, Nicholas Kirkwood, Temperley London and many more.
As well as indulging in fashion for a good cause, guests were treated to makeovers by Charlotte Tilbury and The Restory offered to restore and upcycle pre-loved clothes. There were also food and drink offerings from The Store Kitchen, Propercorn and Good & Proper Tea.
The day also offered fabulous entertainment! DJs on the day included Fiona Jane, n.e.d, Gregorio Soave, and Women for Women International Ambassador Zara Martin.
Fashion car booting for a good cause
There were queues around the block in London's Soho as this year's #SheInspriresMe Car Boot Sale welcomed over 1,800 shoppers and 50 car boots!
Over £250,000 was raised to support the work of Women for Women International.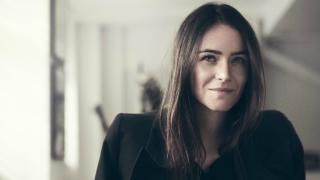 Meet our host
Alex Eagle is an Ambassador and trailblazer for Women for Women International. She has championed the Car Boot Sale from the beginning and is instrumental to the success of the event. 
Alex is driven by a fascination for timeless objects and fashion that eschews trends, rather focusing on provenance and expertly crafted design. Honed by a career spanning magazines and fashion PR, Eagle's eye and passion for original and masterfully made items has created the distinctive ethos of the Alex Eagle Studio.
Acknowledgements
Thank you so much to everyone who played a part in organising this unique event
The #SheInspiresMe Car Boot Sale would not be possible without our fabulous committee!
Alex Eagle, Alexandra Smet, Alice Temperley, Bay Garnett, Charlotte Olympia Dellal, Clara Mercer, Daniela Agnelli, Edeline Lee, Eugenie Niarchos, Federica Fanari, Fiona Collins, Francesca Mauti, Hikari Yokoyama, Indre Serpytyte, Ines Lareo, Irina Lakicevic, Jade Partfitt, Jasmine Hemsley, Joanna Payne, Karen Malacarne, Kelly Hoppen, Linda Fulford, Mafalda Borea, Maria Kastani, Michelle Lu, Mimma Viglezio, Miranda Almond, Monica Mauti, Narmina Marandi, Neil Thomas, Noor Fares, Nura Khan, Pippa Vosper, Quentin Jones, Samata Pattinson, Sara Simmonds, Sarah Tomczak, Sibylle Rochat, Sophia Pasetti, Sophie Hodges, Tamara Rothstein, Tania Fares, Tiphaine De Lussy, Yana Peel and Zoe Kuipers.
WITH THANKS TO OUR SPONSOR