You are here:
'Time, Suspended': Art supporting women survivors of war
Art Consultant Carrie Cunningham shares the inspiration behind a new all-woman Art Show raising funds for Women for Women International
When a dear friend of mine offered me her wonderful Gallery Space - on Sloane Street - for three weeks, I was struck by her generosity.
Amid the Covid pandemic, with everything so precarious and insecure, I threw caution to the wind, seized the moment and accepted. Such times called for something different. Despite the obvious challenges (six weeks to put on a show) my ambitions were high.
I wanted to create something of great beauty that spoke to the moment, but also one that would carry a lasting legacy.
Like many of us, the previous months had wreaked havoc on my emotions. Such emotions were brought to bear as I approached the various artists who now comprise 'Time, Suspended', which opens to the public on Friday 4th December and closes on Friday 18th December. Quite organically, a common thread began to emerge. As ideas crystalised and a thesis formed, I realised this should be a woman-led, woman-focused exhibition.
It was not that I consciously set out to select by gender. Rather, the work of these remarkable female artists - all so different and unique - best captured the 'moment' we are all going through in 2020. What better charity to donate a portion of the proceeds to, than Women for Women International; an organisation in which women support one another in times of great crisis and uncertainty. 
Despite all the progress that has been made since I entered the world of art, female artists remain undervalued and under-represented in comparison to their male counterparts. Yet, so many of the most interesting artists working today are women.
It need not come as a surprise, therefore, that 'Time, Suspended' is an all-woman show. The experience of curating an exhibition of this nature has been humbling, but it has also given me a great sense of pride.
The show, like Women for Women International, is not about excluding anyone, but was conceived in the spirit of supporting one another in difficult situations. At its core, it shows the implicit strength in 'coming together' - even if we literally have to be spaced six feet apart in the process.
How to view the show
'Time, Suspended' is an Art Show curated by Carrie Cunningham from Allegory Art Advisory and in partnership with the Ting-Ying Gallery. Both Allegory Art and the Ting-Ying Gallery will be donating 10% of their commission earned to Women for Women International.
'Time, Suspended' will be open at 127 Sloane Street, London SW1X 9AS from 4th – 18th December 2020, from 11am – 5pm Monday-Saturday. The gallery will also host a series of exclusive and intimate Artist's Talks. Please see the schedule with the timings listed here.
Please RSVP and email info@allegoryart.com for more information.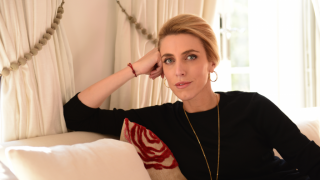 We are thrilled to announce Clarissa Ward, CNN's chief international correspondent, as our newest Ambassador. Here she shares her advice for staying connecting and using your voice to create change.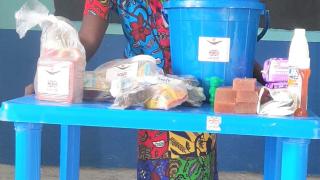 On Global Handwashing Day, we're celebrating women who are leading the fight against COVID-19 and other life-threatening diseases, by championing hand hygiene.