You are here:
Invest in the Power of Women this March
Looking for a win/win? Shop with our amazing corporate partners while supporting women around the world.
At Women for Women International, the women in our programmes inspire us with their strength and resilience all year as they gain vital tools to create a better future for themselves, their families, and their communities.
This International Women's Day, we are asking our global community and amazing corporate partners to join us in making the world more equal, peaceful, and prosperous for women everywhere.
From fashion to homeware to food, we are proud to work with partners that reflect the skills learnt by women in our programmes. So, whether you're looking for a gift to celebrate the powerful women in your life or a well-deserved treat for yourself, we are making it easy to give back at the same time.
This Women's History Month, harness your #PowerToChange by investing in these values-led brands and help to change the world, one woman at a time.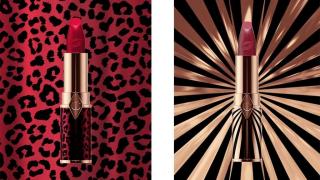 Charlotte Tilbury
We are so grateful to have had the incredible support of Charlotte Tilbury Beauty since 2016. By pledging a magical £1 million to our work, Charlotte Tilbury are supporting resilient women survivors of war to rebuild their lives. You can join them in their support by treating yourself or someone special in your life to a lipstick from Charlotte Tilbury's #HotLips2 collection.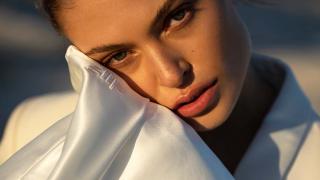 Slip
Slip is a category-leading brand recommended by dermatologists, hairstylists and beauty experts. From pillowcases to scrunchies, Slip's silk products bring a little luxury to your everyday beauty routines. By donating £100,000 to our work with women survivors of war, Slip sends a powerful message of solidarity to women living in some of the world's most fragile settings.
Hush
We are so pleased to have womenswear brand, Hush, join our global sisterhood in celebrating and empowering women this month. Hush are donating all proceeds from the sales of their 'Together' t-shirt to Women for Women International. Every t-shirt sold helps to fund our life-changing work with women survivors of war and conflict.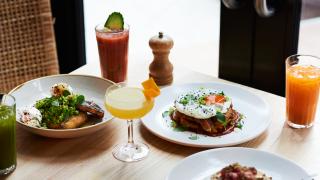 Caravan
From sustainable farming, growing fruit and vegetables to bee-keeping – food production is integral to helping women in countries affected by conflict rebuild their lives on their own terms. So, we are delighted that Caravan Restaurants, a business that has nutritious meals at its core, is supporting resilient women by adding an optional £1 to every bill this March.
Papier
What better way to plan how to use your #PowerToChange than in one of Papier's beautiful journals? For the month of March, 100% of profits from specially selected journals will support our work in conflict affected countries. Not only that, 30p from every sale from their Mother's Day cards will be donated to Women for Women International. Almost 80% of the women we serve are mothers, so we are grateful for Papier's support.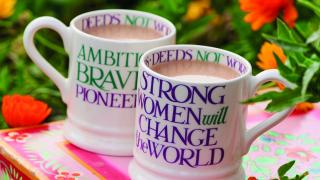 Emma Bridgewater
This March, take the chance to unwind and give back to others with Emma Bridgewater's Purple Toast Change Our World ½ Pint Mug. From each sale, £5 will be donated to supporting women overcome the barriers caused by conflict. We are so pleased to have Emma Bridgewater's support in changing the world, one woman at a time.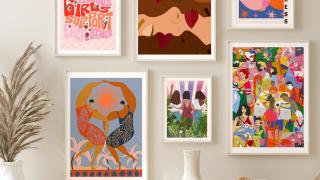 Fy!
Celebrate the creativity of women this March with Fy! The home and living platform has partnered with its community of talented artists to release an exclusive capsule collection that champions women's empowerment. We are thrilled that with every sale from the collection, £5 will be donated to support a future of stability and self-sufficiency for women living in conflict affected countries.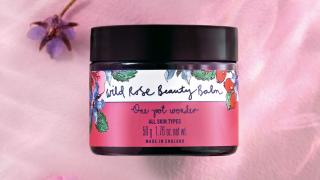 Neal's Yard Remedies
We're so pleased to be joined by natural health and beauty pioneers, Neal's Yard Remedies, in celebrating the power of women this March. By donating £1 from every Wild Rose Beauty Balm (50g) sold this month, Neal's Yard Remedies are supporting women survivors of war on a journey to reach their full potential. So why not show your support this March and treat yourself, or someone you care for, to this award-winning multipurpose balm.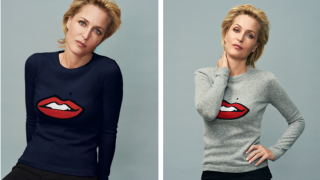 Winser London
We love the iconic LIPS collection from Winser London. The beautiful jumpers and scarf are all inspired by our wonderful Ambassador, Gillian Anderson. With 20% of net sales from the collection being donated to Women for Women International, now is the perfect opportunity to support women affected by war and discover the high-quality, timeless designs of Winser London. Plus, keep an eye out for two new jumper colourways and a LIPS bag coming very soon to the collection.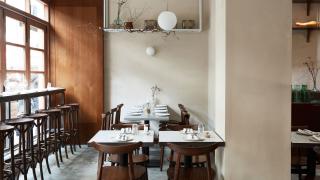 26 GRAINS
Founded by Alex Hely-Hutchinson, 26 Grains is supporting women survivors of war this March by adding an optional £1 donation to every bill, transporting the importance of food production and nutrition in our programmes to their customer's tables. You can find the delicious Stoney Street by 26 Grains restaurant in Borough Market, London.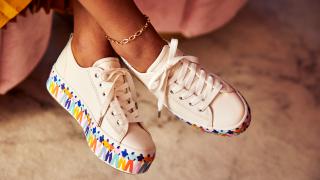 Keds
Help women survivors of war get back on their feet with Keds. We absolutely love the illustrated, limited-edition sneaker collection from Keds, designed by Elizabeth Olwen, which symbolise women coming together and empowering one another. By donating 100% of RRP from this collection Keds are pledging to raise up to £30,000 to support our life-changing work with resilient women. Choose from multiple different styles today!
Dancing Leopard
At Women for Women International, we believe in the power of a global sisterhood supporting each other to overcome challenges. That's why we are delighted that Dancing Leopard are relaunching their Sisterhood charity t-shirt, with 100% of profits going towards our work in the world's most challenging places.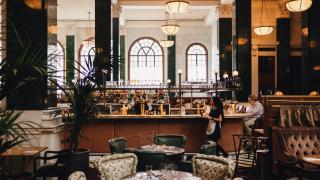 The Ned
Looking for a delicious place to dine this March? Between the 7th – 13th March, for every bill over £30, The Ned will be adding an optional £1 donation to our work. Food production is a pathway many women in our programmes choose to build a future that is self-sufficient, so we are thrilled to have the support of The Ned to make these positive changes possible.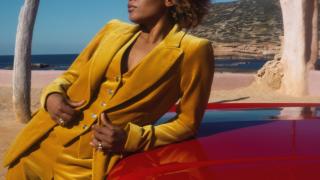 Temperley London
This Women's History Month, the timeless British brand Temperley London are encouraging women to harness their #PowerToChange the world in the ultimate power suit. By donating 20% of all sales from the Clove Suit collection between the 8th – 31st March, Temperley London are helping marginalised women build a better future for themselves and their families.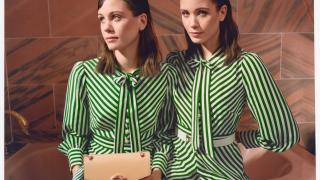 LK Bennett
LK Bennett is a womenswear brand that stands for enduring style and confidence. They will be helping women survivors of war harness their power by donating 5% of sales between Tuesday 8th – Sunday 13th March, providing women with key life, vocational and business skills.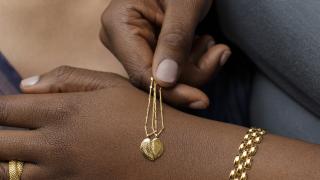 Monica Vinader
We believe in coming together to empower women and celebrating all they can achieve. Now you can give back to an inspiring woman in your life with Monica Vinader's 'Togetherness' necklace. One heart made of two interlocking pieces on separate chains - one for you and one to gift to someone special. We are delighted that on 7th and 8th March, all profits from the necklaces were donated to Women for Women International to help marginalised women drive improvements in their own lives, and their communities.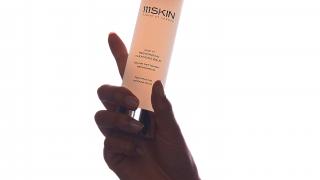 111SKIN
Innovative skincare brand 111SKIN are committed to standing with women survivors of war as they move from crisis to stability and self-sufficiency. We are so grateful that on International Women's Day, 8th March, 10% of all profits made on 111SKIN.com were donated towards our work.
Mint Velvet
As a female founded brand, Mint Velvet strive to create relaxed glamour collections that make women feel their best. This International Women's Day, they continued their commitment to empowering women in conflict zones by donating £10 from every full price online purchase to our work.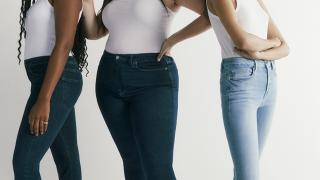 FRAME
Looking for ready-to-wear staples in the finest natural materials? FRAME is your answer. The American fashion brand is renowned for its collections in denim, cotton, leather, and cashmere. This International Women's Day, they supported women survivors of way rebuild their lives by donating 10% of sales made online and in-stores.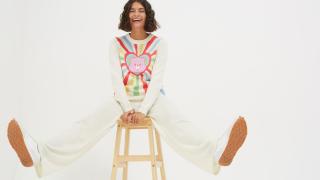 Chinti & Parker
To celebrate International Women's Day, the home of innovative knit design, Chinti & Parker, donated an incredible 100% of profits on 8th March to providing women in conflict zones with the knowledge and resources to rebuild their lives.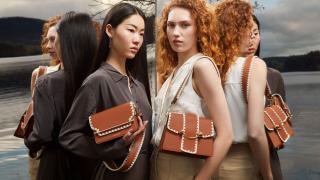 Strathberry
To shine a light on the positive force of women, luxury bag brand Strathberry donated10% of online and retail sales on 8th March to Women for Women International. Many women in our programmes work together in craft cooperatives so we are delighted to work with a brand like Strathberry who places high quality craftsmanship at the heart of their designs.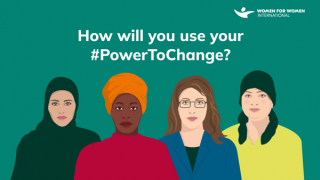 On International Women's Day 2022, we want to elevate the voices of the changemakers in the countries we work. These are women who are demonstrating their #PowerToChange social norms and are committed to creating a ripple effect for generations to come. Meet Khalida, Latifa and Zainab - women in our global team who have shared their inspiration, changes they've seen, and their hopes for the future.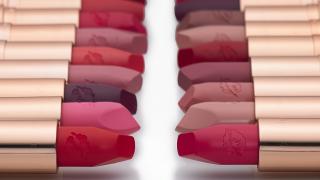 By choosing these products, partners and ways to shop, you can change the lives of women survivors of war today!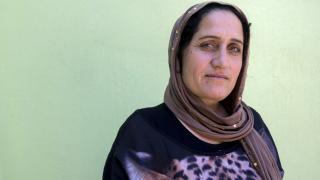 Participants in our year-long programme work to strengthen themselves across four critical areas of social and economic empowerment.