You are here:
Giving Tuesday 2020: celebrate the world's biggest day of giving
Today is #GivingTuesday: a global movement unleashing the power of people and organisations to transform their communities through generosity. Celebrated around the world, #GivingTuesday is the perfect day to come together and support women affected by conflict. But you don't have to choose between giving and receiving today – here is a list of our amazing partners who are celebrating #GivingTuesday by giving back, so you can do good at the same time as treating yourself!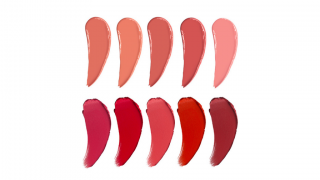 CHARLOTTE TILBURY
We are running a magical competition with our amazing partner on #GivingTuesday to support the women we serve. If you donate a minimum of £25 to Women for Women International on 1st December 2020, you'll be entered into a prize draw for your chance to WIN one of five (RRP £200) Charlotte Tilbury Hot Lips 2 Lipstick Wardrobes which includes 10 gorgeous shades inspired by incredible icons.
To ensure your donation is in with a chance of winning, use the below link and select 'Charlotte Tilbury' from the drop-down list when asked "What inspired you to support us?". Please read the terms and conditions here.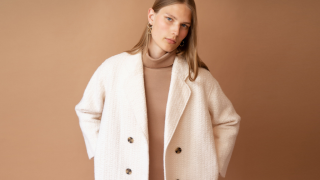 THE OUTNET
We are thrilled THE OUTNET is supporting us again this year by donating 20% of proceeds from their in-house label Iris & Ink* to our work helping women build a better future for themselves and their families.
Iris & Ink perfectly balances comfort and style – if you're looking for a sophisticated and timeless piece, head to THE OUTNET.
* excluding Laura Bailey x Iris & Ink products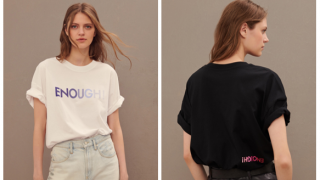 BA&SH
To mark the International Day for the Elimination of Violence Against Women, French brand Ba&sh designed an exclusive t-shirt in support of Women for Women International. Through this powerful design, Ba&sh is saying 'enough' to violence against women and girls and donating an incredible 100% of profits to our work.
As well as this, for every share on social media of #bashstrongertogether, Ba&sh will donate an extra 1€ to women survivors of war.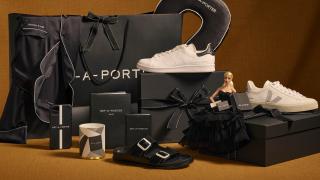 NET-A-PORTER
Whether it's accessories, shoes, stationery or loungewear, NET-A-PORTER's exclusive collection has got it all! Even better, 20% of profits from the collection will be donated to our work helping women survivors of war rebuild their lives.
NET-A-PORTER have also designed their own branded face covering and are generously giving 100% of profits to our vital work, launching soon. Lastly, don't forget to share NET-A-PORTER's fun Instagram Stories filter using #HomefortheHolidays and tagging @netaporter. Every time you do so, £1 will be donated to Women for Women International between November 30th – December 25th.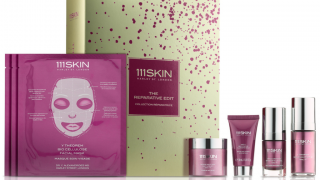 111SKIN
On #GivingTuesday, 111SKIN is supporting the women we serve by donating all proceeds from their Holiday sets to our vital work. This winter, invest in your wellness routine by indulging in 111SKIN's innovative skincare sets whilst supporting a good cause!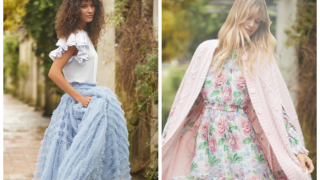 NEEDLE & THREAD
Cosy up at home with Needle & Thread's new knitwear collection or spoil yourself to one of their beautiful embroidered and embellished dresses.
On 1st December, £10/$10 from every sale made on needleandthread.com will be donated to our work, so more women survivors of war can enrol in our year-long training programme and transform their lives.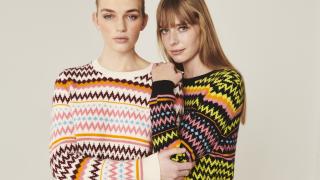 CHINTI & PARKER
If you're a knitwear fan, make sure to shop with our long-time supporters Chinti & Parker on #GivingTuesday. The female-founded luxury womenswear brand is generously donating 25% of all full-price sales made on 1st December.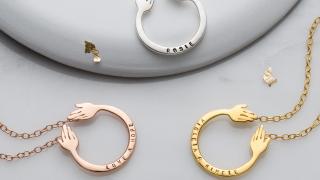 POSH TOTTY
Personalisation is at the heart of Posh Totty's ethos. By shopping with this boutique jewellery brand, you can wear a special message close to your heart whilst supporting women survivors of war.
For every purchase made on #GivingTuesday, Posh Totty will donate £2 to Women for Women International, helping marginalised women overcome the horrors of war.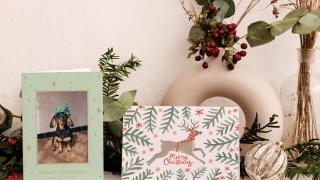 PAPIER
Papier is championing the global sisterhood and meaningful connections by donating 5p from every Christmas card sold to Women for Women International.
Send a little festive love with Papier's personalised Christmas cards!
STRATHBERRY
To celebrate the biggest day of giving, Strathberry are standing in solidarity with women affected by conflict. The luxury leather goods brand is donating 10% of all sales to our work on #GivingTuesday.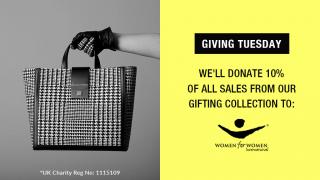 L.K.Bennett
We are delighted L.K.Bennett is generously donating 10% of all sales from their elegant gifting collection to Women for Women International. On 1st December, don't miss out on the opportunity to purchase a meaningful gift.