You are here:
Women's History Month Calendar
Women's History Month Calendar
Use your #PowerToChange to create a better world for women everywhere
Women have the power to change the world. We have seen this every day since Women for Women International's inception 30 years ago. In the face of inequality and conflict, the women survivors of war we work with rise up and transform not only their own lives but their whole communities.
They have the #PowerToChange, and so do you!
Start using it today by downloading your free Women's History Month Calendar full of: 
interactive events
inspiring resources
actions you can take to create a better world for women everywhere
and much more!
Sign up to download your Women's History Month calendar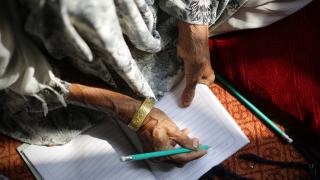 Our community-led approach is championed through our grassroots advocacy, the Change Agent programme. Change Agents drive forward their self-identified priorities to achieve sustainable and long-term change.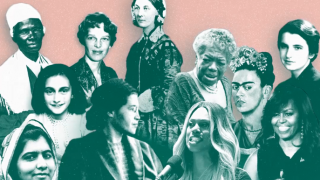 If you asked someone to name a famous woman from modern history, who do you think they would say? Here at Women for Women International, we want to celebrate the lesser known women who used their #PowerToChange history. Learn about the incredible impact of women you might not have heard of with our Women's History Month blog.