Emma Grede
Founder, Good American
Emma is the Founder & CEO of Good American, the US-based premium apparel label which promotes a healthy body ideal, with a full and inclusive size range. She co-founded the company in 2016 alongside Khloe Kardashian. Emma is also the Chairman of ITB Group which she founded in 2008 and an ambassador of Women for Women International.
The launch of Good American in October 2016 proved to be the biggest apparel launch in history, with sales reaching upwards of one million dollars in the first day, further proving a gap in the marketplace prior to Good American's arrival. Good American has been designed to cater to a curvier, sexier and stronger shape of woman, rather than the straight body seen in the traditional fashion establishment. The brand supports the charity Step Up that helps young women realise their full potential.
Born in 1982 and raised in London, Emma Grede started her career at Quintessentially. After finishing business studies at The London College of Fashion, she quickly caught the eye of Inca Productions, one of the leading fashion show and event producers in Europe. After starting as a producer, Emma headed up the company's endorsement and sponsorship practice.
At Inca, Emma was part of pioneering the business of "designer collaborations", engagements between consumer brands and high fashion, working with the leading design talent of today, such as Alexander McQueen, Christopher Kane, Vivienne Westwood and Zac Posen, as well as brands including Chivas, Mercedes-Benz and Sky.
In 2008, Emma was named Managing Director of the newly formed ITB, a joint venture between Independent Talent Group and Saturday Group, representing brands' interests in the world of entertainment. Following the company's acquisition of the licensing company, Brand 360 in 2010, Emma was named CEO of ITB Group. Today and after relocating to LA, Emma serves as the Chairman of the company, which services clients including H&M, Calvin Klein and Net-a-Porter through its offices in London, New York and Los Angeles. ITB Group are active in the areas of Entertainment Marketing, Brand Development and Artist Representation.
Emma is a British national. She lives in Los Angeles, is married to Swedish entrepreneur Jens Grede and together they have two children.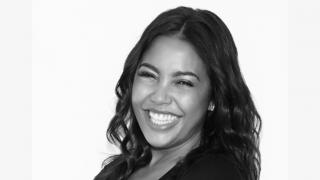 Ambassador for Women for Women International
After two years serving as an active trustee and member of the Fundraising and Marketing Committee for the globally recognised charity, Women for Women International, Emma became an ambassador for the charity in 2017.