You are here:
Our impact - Iraq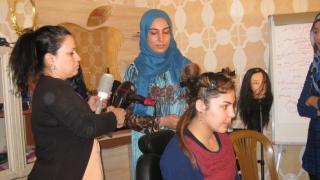 WOMEN EARN AND SAVE MONEY
Women report average net daily earnings of $10.06 per day at graduation, compared to $3.41 at enrolment (USD, purchasing power parity*).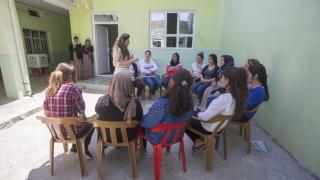 WOMEN INFLUENCE DECISIONS IN THEIR HOMES AND COMMUNITIES
94% of women at graduation reported involvement in decisions about whether to have another child, compared to 80% at enrolment.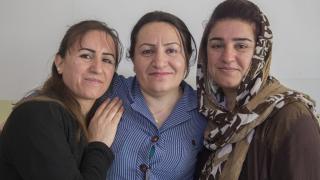 WOMEN CREATE AND CONNECT TO NETWORKS FOR SUPPORT
58% of women at graduation reported having discussed community issues with other women, compared to 45% at enrolment.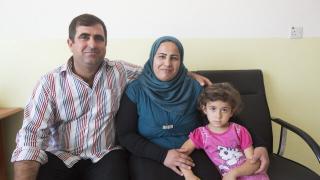 Engaging Men
We are also working to engage the men in these communities as partners and allies in women's social and economic empowerment.
By targeting male relatives, religious, and community leaders, Women for Women International is facilitating critical dialogues that are changing discriminatory attitudes and behaviours toward women.