You are here:
Our Impact - DRC
The impact of your support
After graduation from our programme women report positive changes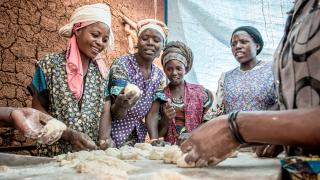 Women earn and save money
Women report total current savings of $95.82 at graduation, compared to $5.65 at enrolment.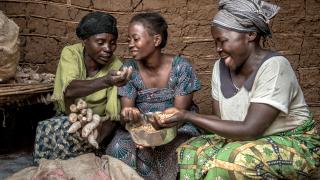 Women develop health and well-being
69% of women reported participating in the decision to have another child at graduation, compared to 56% at enrolment. 
Data was provided by 5,439 participants who graduated from Women for Women International's core programme between January and December 2018. This dataset only includes baseline and endline data for sampled graduates who were interviewed in both survey rounds. For data related to household decision-making, women whose responses were recorded as "N/A" are excluded from sample.
Purchasing power parities (PPPs) are the rates of currency conversion that equalise the purchasing power of different currencies by eliminating the differences in price levels between countries.