You are here:
Tessa Stanley-Price
Tessa Stanley-Price
Member of the Fundraising and Marketing Committee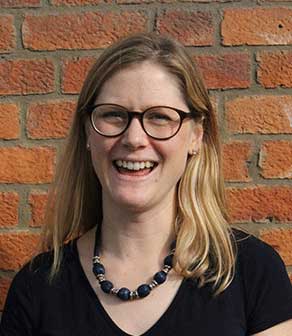 Tessa has been a fundraiser for over 10 years, specialising in major gifts. She is currently Director of Fundraising for Kiln Theatre in Kilburn, North-West London, whose mission is to bring unheard voices into the mainstream and to show the world through different lenses. Prior to this she was the major gift fundraiser for Farm Africa before moving to Exeter College Oxford as Deputy Development Director. She worked for the College for four years on its 700th anniversary campaign, which had a fundraising target of £45m.
Outside of her day job, Tessa volunteers for a local Mencap charity and tries to set aside enough time to study for her MA in Philanthropic Studies. She and her sister are co-founders of a small folk music festival in Oxfordshire.
Tessa is proud to sponsor a sister through Women for Women International and is thrilled to have an opportunity to offer her professional experience to the Fundraising, Marketing and Communications Committee.