You are here:
Sponsor a Sister - Estrid
Who we are
Women for Women International invests where inequality is greatest by helping women who are forgotten — the women survivors of war and conflict.
In Afghanistan, Bosnia and Herzegovina, the Democratic Republic of the Congo, Iraq, Kosovo, Nigeria, Rwanda, and South Sudan, women learn skills to rebuild their families and communities through Women for Women International's Stronger Women Stronger Nations Programme. They form support networks, learn to earn an income and save, and gain knowledge and resources about health and their rights. Since 1993, the organisation has invested in the power of over 500,000 women to use their voices and create a ripple effect that makes the world more equal, peaceful, and prosperous.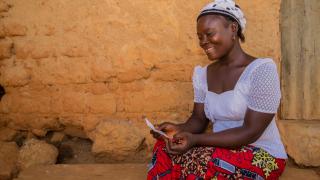 Sponsorship Form

38,000
letters were shared between sponsors and their sisters last year