You are here:
Friday Focus
What can you expect?
As part of our 'Meet our Team' series, this week we spoke to Aganze Eliud Murhabazi, the IT Officer at Women for Women International - DRC who also supports our global Communications team.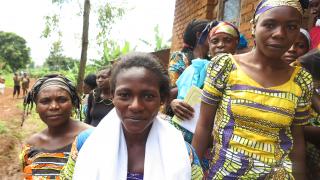 A marriage certificate might sound like just a piece of paper, but for marginalised women in eastern DRC, it's an important step towards greater security, self-reliance and securing rights.
Change your email preferences
You can change how you hear from us at any time.
Contact our team on 020 7922 7765 or email us on supportuk@womenforwomen.org.
We will never sell or swap your data. Please read our privacy policy for more information on how we will look after your data.