You are here:
#SheInspiresMe Car Boot Sale 2020
#SheInspiresMe Car Boot Sale 2020
IMPORTANT EVENT UPDATE
In light of the COVID-19 pandemic and in line with UK government guidelines, we have decided to postpone Women for Women International's #SheInspiresMe Car Boot Sale, scheduled to take place at Brewer Street Car Park on Saturday 16th May. The safety and wellbeing of our guests, partners and staff is our priority, which is why we feel this is the most sensible course of action at this time.
 
Thank you so much for purchasing your ticket for the event and for your support of our work with women survivors of war. We are working through the details of the postponement and are looking to reschedule to a date later this year. We will be in touch as soon as we have more information.
Any purchased tickets will still be valid for the new date once it is confirmed, and we do hope you will be able to join us. Alternatively you will be entitled to a full refund or you can choose to kindly donate the price of your ticket to our work with women living in some of the world's most dangerous places.
Please do not hesitate to contact us at eventsuk@womenforwomen.org if you have any questions. In the meantime, thank you once again for your kind support, patience and understanding.
Fashion car booting for a cause
Raising vital funds for women survivors of war
The event is hosted by Alex Eagle and The Store X and in partnership with THE OUTNET and supported by DS-Automobiles. Described by Vogue as "the chicest Car Boot Sale ever" guests are invited to an afternoon of exceptional fashion and beauty, all to benefit women survivors of war. 
So far fashion designers and brands on the day include Alex Eagle, THE OUTNET, Charlotte Tilbury, Chinti & Parker, Jimmy Choo, Mint Velvet, Needle & Thread, Nicholas Kirkwood, Red Magazine, Stylist, Temperley London, Vestiare Collective....and many more to be announced soon! 
Offering designer items at great prices, guests will enjoy an afternoon of amazing deals as well as beauty stations, alterations and upcycling where shoppers can personalise pre-loved clothes. As a guilt-free alternative to fast fashion this is the circular economy and sustainability at its best. Last year there were queues round the block as more than 1,800 fashion-lovers were welcomed to Brewer Street Car Park.
With 100% of sales coming directly to Women for Women International, last year's Car Boot Sale raised an incredible £250,000 to support women who live in some of the world's most dangerous places.
If you would like to participate or volunteer at the event please email eventsuk@womenforwomen.org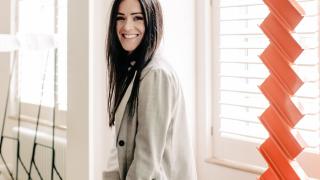 Meet our host
Alex Eagle is an Ambassador and trailblazer for Women for Women International. She has championed the Car Boot Sale from the beginning and is instrumental to the success of the event.
Alex is driven by a fascination for timeless objects and fashion that eschews trends, rather focusing on provenance and expertly crafted design. Honed by a career spanning magazines and fashion PR, Eagle's eye and passion for original and masterfully made items has created the distinctive ethos of the Alex Eagle Studio.
 
Thank you
The #SheInspiresMe Car Boot Sale would not be possible without our fabulous committee, supporters and partners:
Alex Eagle - Alexandra Smet - Alice Temperley - Aliya Modi - Anna Jones - Basma Khalifa – Camellia Rahbary - Charlotte Olympia – Charly Dalton - Clara Mercer - Daniela Agnelli - Edeline Lee - Eugenie Niarchos - Federica Fanari  - Fiona Collins - Francesca and Monica Mauti - Georgia Spray - Haeni Kim - Hikari Yokoyama - Holly Chapman - Indre Serpytyte - Ines Lareo - Irina Lakicevic - Jade Parfitt - Jasmine Hemsley - Joanna Payne - Josie Cartwright - Karen Malacarne - Kelly Hoppen - Kristian Cholmondeley - Lauren Bravo - Lily Bertrund Webb - Linda Fulford  - Lisa Smosarski - Mafalda Borea - Maria Kastani - Mary McCartney - Michelle Lu - Mimma Viglezio – Miranda Almond - Narmina Marandi  - Neil Thomas - Niomi Smart - Noor Fares - Nura Khan - Pippa Vosper - Quentin Jones - Samata Pattinson - Sara Simmonds - Sarah Tomczak - Serena Rees - Sharmadean Read - Sibylle Rochat - Sophia Pasetti - Sophie Hodges - Tamara Rothstein - Tania Fares - Tiphaine De Lussy - Yana Peel - Zeena Shah - Zoe Kuipers