You are here:
Women for Women International Homepage
Women for Women International helps women survivors of war rebuild their lives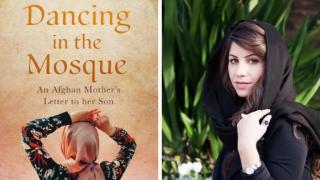 GET A FREE COPY OF DANCING IN THE MOSQUE
JOIN THE POWER UP CLUB
Join the Power Up Club for £7 or more by the end of August and you'll receive a FREE copy of Dancing in the Mosque by Afghan author and activist Dr. Homeira Qaderi.
Monthly donations are key to sustainable change.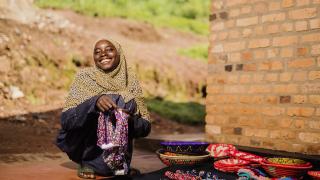 WILL YOU INVEST IN HER POTENTIAL?
When women use their power, they reinvest it in their families, their communities, and their countries. 
Sponsor a woman survivor of war today - she will transform her life and the world around her. 
Syrian Refugees in Iraq
Situational Assessment and Policy Brief on Syrian women refugees' experiences in the Kurdistan Region of Iraq: Syrian refugees living in Iraq share their experiences, challenges and calls for action.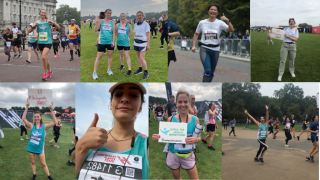 RUN, SWIM AND CYCLE FOR WOMEN SURVIVORS OF WAR
JOIN OUR #SHEINSPIRESME SQUAD
Do you want to challenge yourself this year? We're thrilled to have places for Swim Serpentine, the London to Brighton Cycle, the Royal Parks Half Marathon and the virtual TCS London Marathon in 2022. Take your pick!
We would love for you to join our #SheInspiresMeSquad.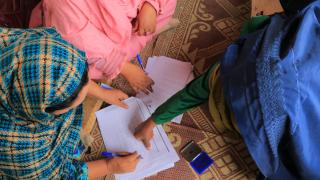 One year into the humanitarian and economic crisis in Afghanistan and the situation continues to worsen.
Read about how we at Women for Women International are supporting our Afghan sisters.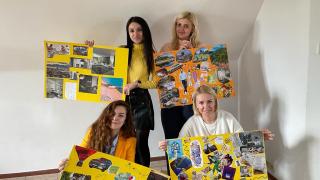 The lives of millions of people from Ukraine have been shattered by the Russian invasion - but thanks to the healing power of art therapy, women still have hope.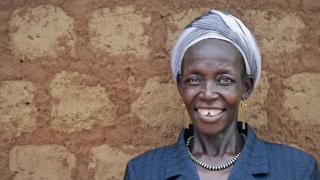 Since our origins during the Bosnian war in 1993, Women for Women International has reached 531,498 marginalised women in 14 conflict-affected countries.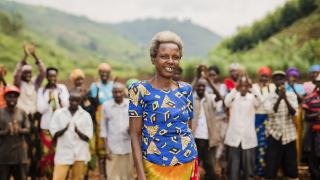 When war and insecurity take hold, women bear the heaviest burden of violence, poverty and inequality. Learn more about why supporting women survivors of war is so important.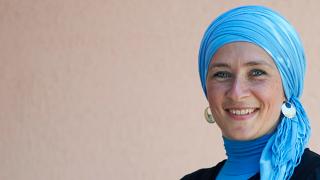 Read the stories of the incredible women survivors of war that Women for Women International supports.
Photo in the top banner: Women for Women International programme participant, Afghanistan, 2017. Photo Credit: Rada Akbar.